Boat Rental and Blue Cruise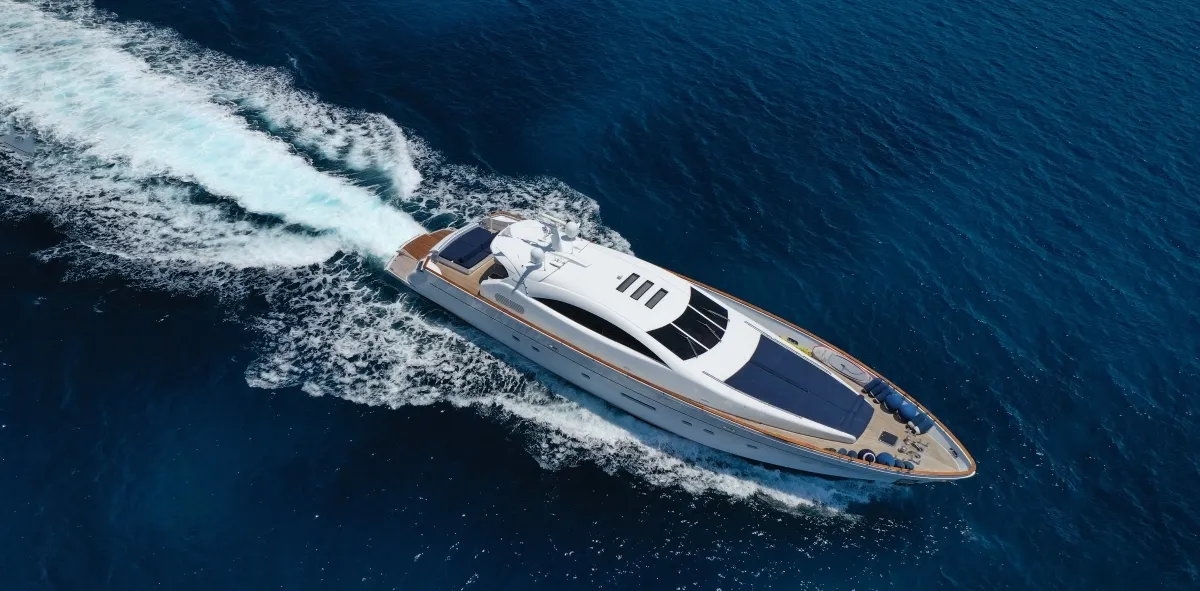 Blue Cruise tours; Starting from Bodrum, Marmaris, Gocek, Bozburun and Fethiye regions, it takes you to numerous charming port towns, bays and secluded islands. Cruising opens the doors to a new world you will never forget. If you want to combine sailing in the waters of the Mediterranean coastline with years of experience, many boat types and route options to choose from are available on our site for you. The following points should be considered in order to plan the best course.
Date Selection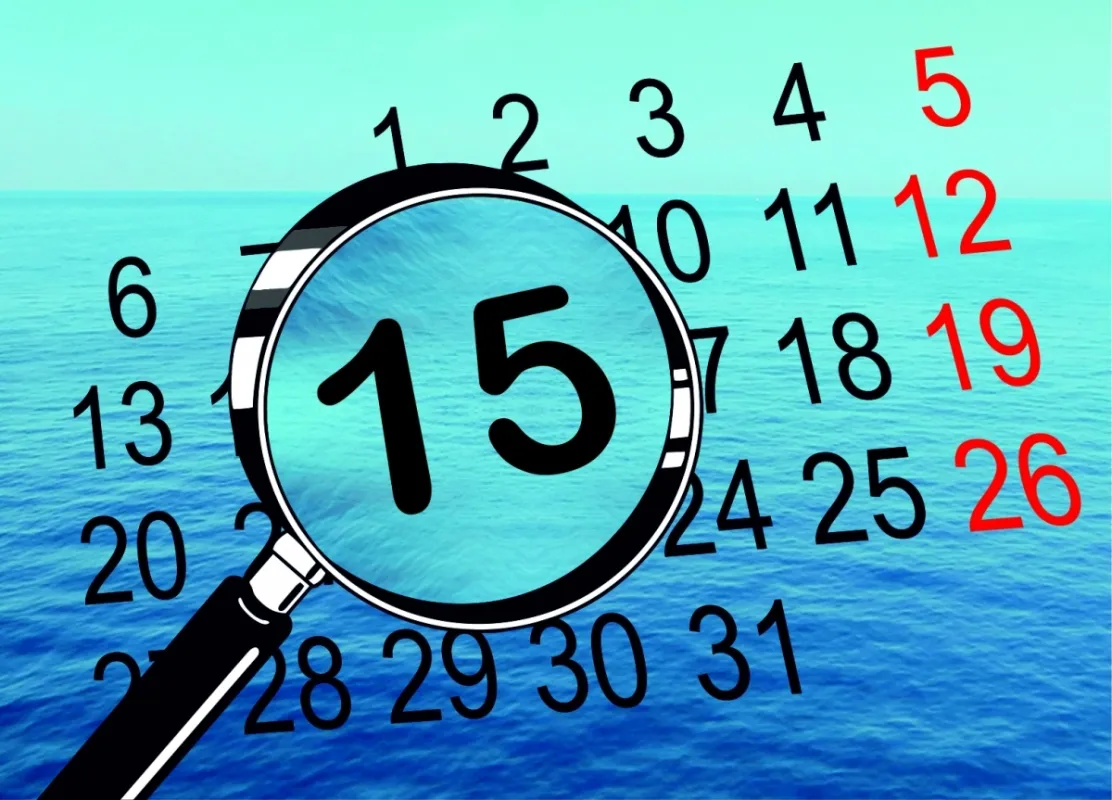 Perfect journeys start with good planning and organization. Our boats depart on Saturdays and operate within the framework of a schedule that will return on the next Saturday. That's why it's so important to plan the start and end of your vacation.
Aegean and Mediterranean sailing season starts in April and continues until the end of October every year as the weather is guaranteed.
Determining the Route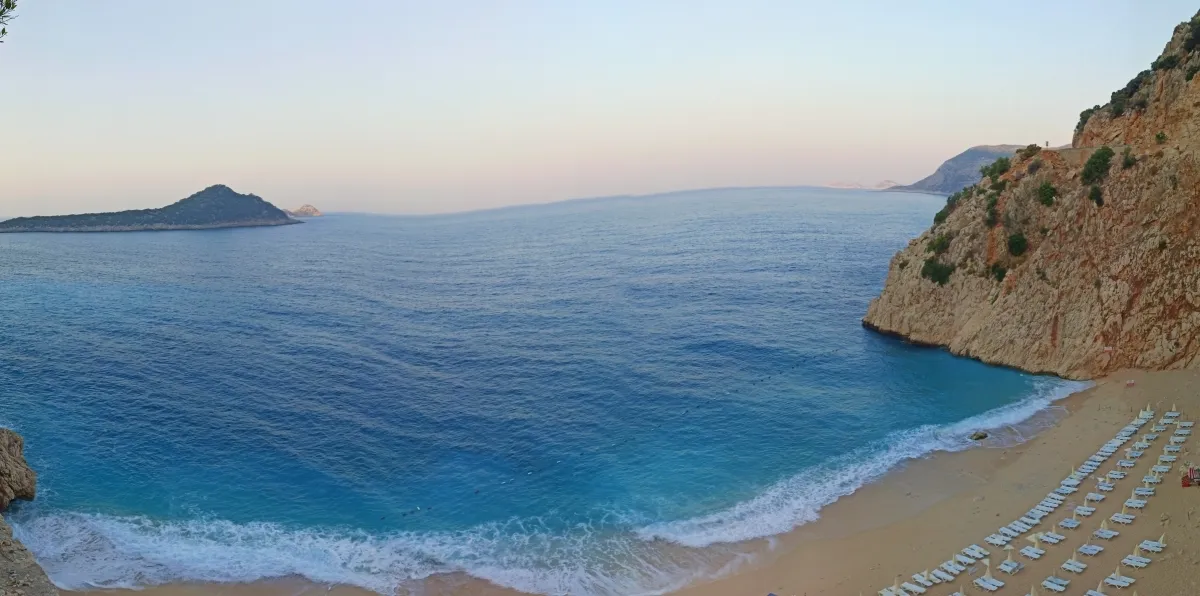 As the blue cruise does not only consist of a boat, besides the sea travel, you can take short walks on the beach, participate in land tours and be a part of the history and culture of this incredible region. Therefore, the preferred four-hour cruise time per day provides ample time to explore harbors, islands and bays. Choosing your route with the destinations you want to see personally will make your journey unforgettable.
It is also an important factor in where you start and finish your tour and how far the ports are from the airport or any other destination you can travel to.
Budget Planning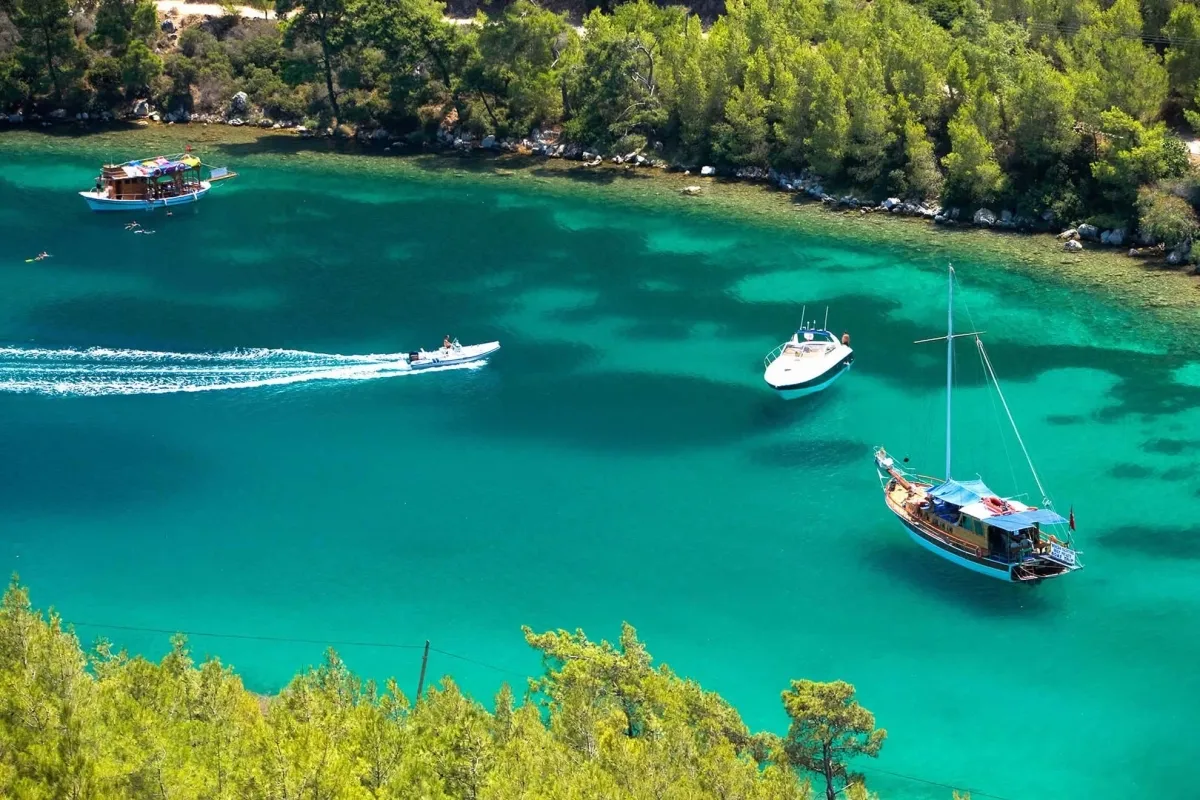 Blue Cruise prices are directly related to the type of boat to be selected (gulet, motor yacht, sailboat), the quality class of the selected boat (standard, luxury, deluxe), the number of guests on the tour, the duration of the holiday, and the crew selection. As the Göcek Online family, we will always do our best to find the most suitable rental for you, within the choices listed above. Blue cruise holidays are planned with various alternative options to make your dreams come true beyond your expectations.
Boat Selection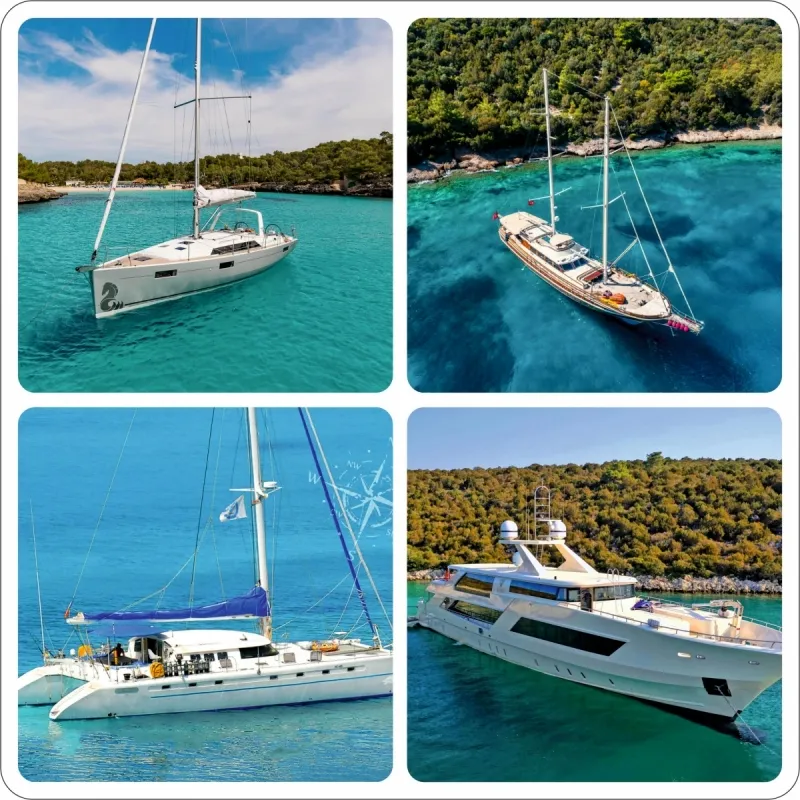 Boat selection is directly related to the number of people to be on board, regardless of the budget. Our customer representative will be ready to recommend you the most suitable boats with years of experience. Getting to know you and understanding how you want to spend time on board will help us make the best choice from the options available. We aim to provide you with advice that you will be satisfied with when sailing in Turkey.
Transportation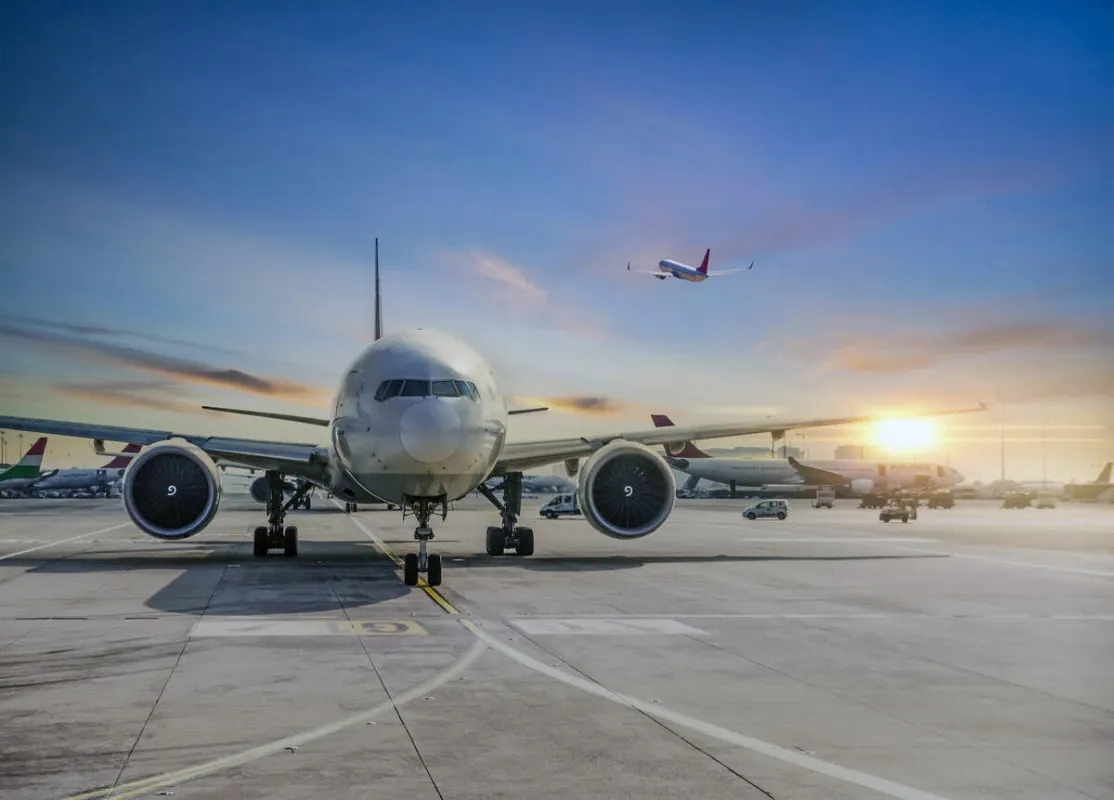 You can reach Göcek by airline, highway or seaway. If you are going to reach by seaway, you can reach the contact information of the marinas on our Göcek marinas page. Those who want to come by highway can come from all provinces with the connection of Burdur, Antalya, Muğla. Generally, there are bus services from all major cities to Fethiye or Dalaman.
It is easier to come to Göcek by airline and the distance is very short, the fact that it is 25 minutes from Dalaman airport makes Göcek preferred for a weekend getaway. In order to come to Göcek from the airport, you need to make a reservation in advance for our transfer vehicles that meet you when you get off the plane.
Life on the Boat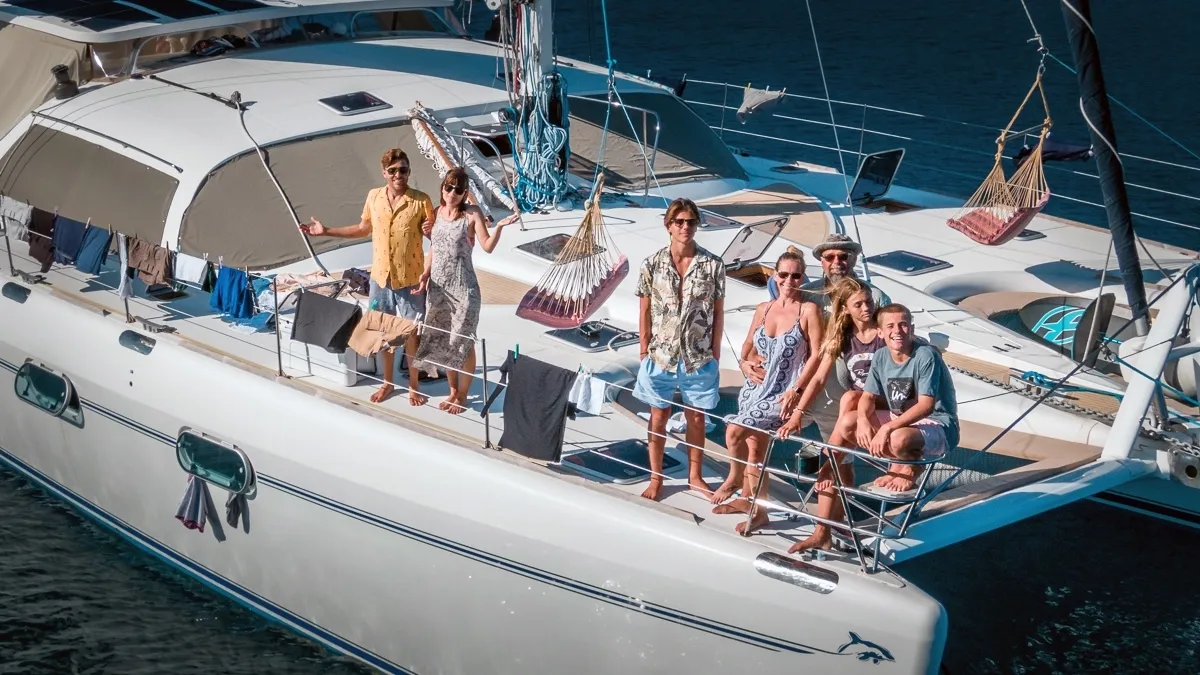 When the departure day comes, after talking with your agency about the last details required for the blue cruise, you can get ready to go with a short boat introduction. Start enjoying your holiday with small treats as you proceed on your chosen route. It is very important that the shoes you choose are suitable so that you are comfortable while navigating the boat and not to be open to possible accidents. For a comfortable and enjoyable boat trip, you should not go barefoot or choose high-heeled shoes that increase the possibility of falling. Also, shoes with very hard soles can scratch or damage the boat surface. For this reason, you should choose a soft-soled slipper or sandals on the boat and use sports shoes on land. Apart from the cabins, our boats have a back platform or swimming ladder and a shower at the sides. On average, there are stops at two bays per day and the last stop is the bay or port where you will spend the night. On gulets, cruises are usually made with the main engine, but you can experience the pleasure of sailing in accordance with your wishes and weather conditions. When making a blue cruise, an average of four hours of cruising time per day is applied. If you have special requests that exceed this period, additional costs will be covered by our guests and their requests will not be left unanswered.