Bavaria
A BAVARIA yacht is the perfect interaction of many elements. Everything is built around the extensive expertise of German engineering. It is an art that looks back on a long and successful tradition in boat building. Today it is possible to implement all this knowledge with a high degree of precision and quality. We make use of the best materials, the best equipment and exquisite craftsmanship to create something that is the essence of every BAVARIA: the joy of yachting.
Bavaria Cruiser 34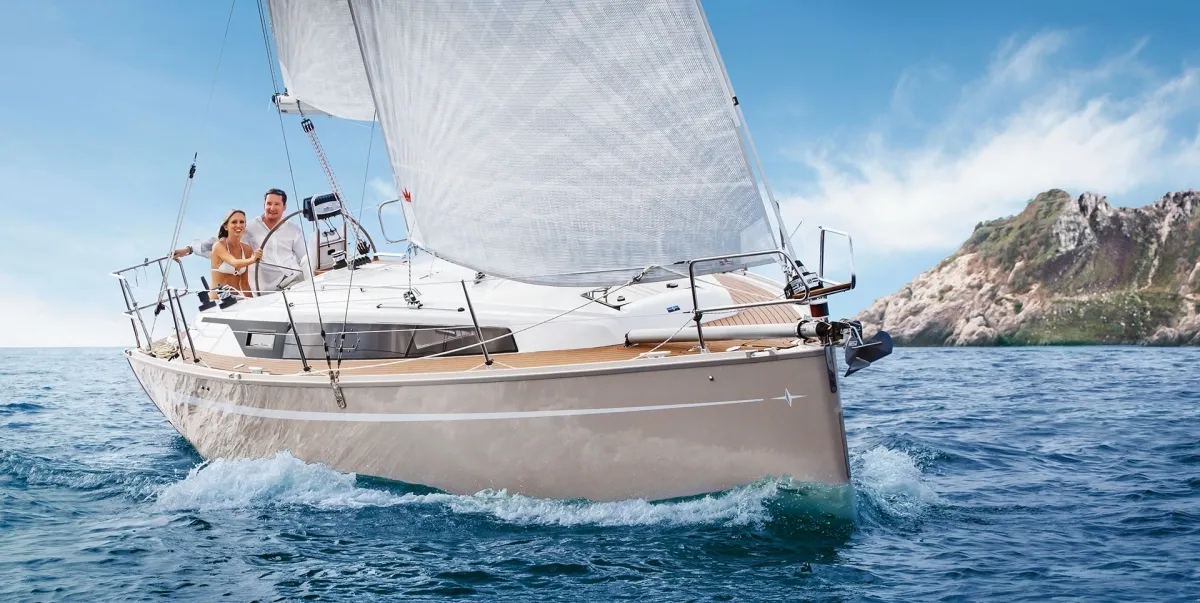 We believe that even smaller yachts can be tremendous fun. With the CRUISER 34 we have succeeded in bringing together the most important aspects of sailing – sailing pleasure and spaciousness – in one boat. This yacht has excellent – and very safe – sailing characteristics. The XXL cockpit area is pleasantly commodious during sailing and in between. And below deck there is all the room you need for six people. The CRUISER 34 is the small, yet still very great BAVARIA. It comes in a 2- and a 3-cabin version with single or twin helm positions.
Bavaria Cruiser 37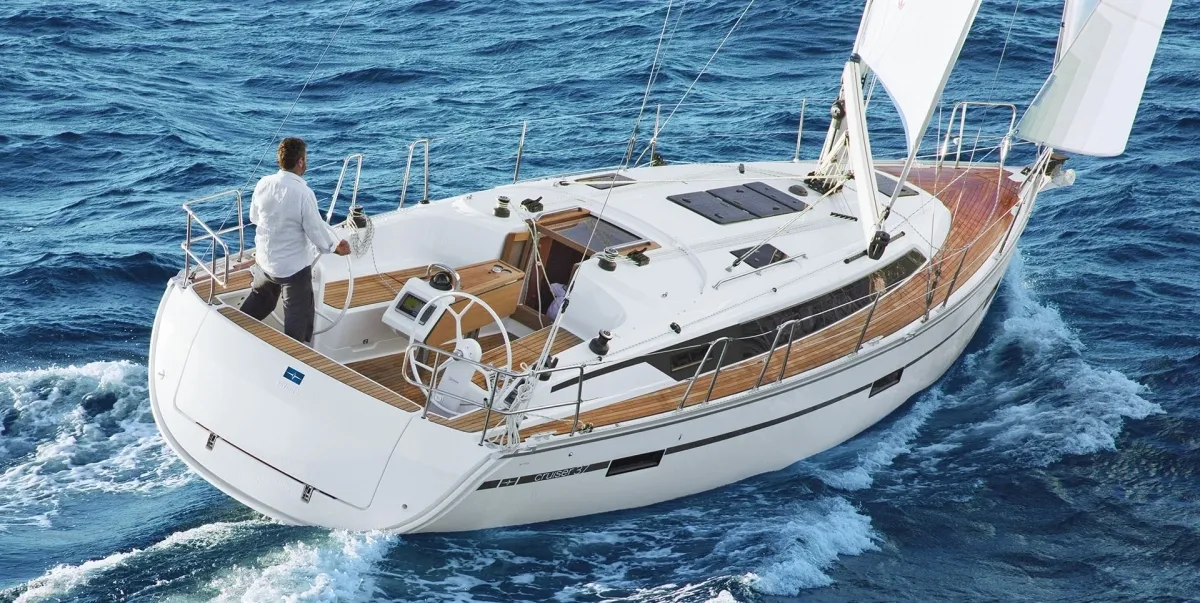 The CRUISER 37 is a cruising yacht for sailors who like to be sporty but don't want to neglect the relaxing aspect of their leisure time either. Get it all with the most comfortable spaciousness – in the 2-cabin version for four people or the 3-cabinversion for six. The CRUISER 37 offers sportiness and pleasure par excellence.
Bavaria C38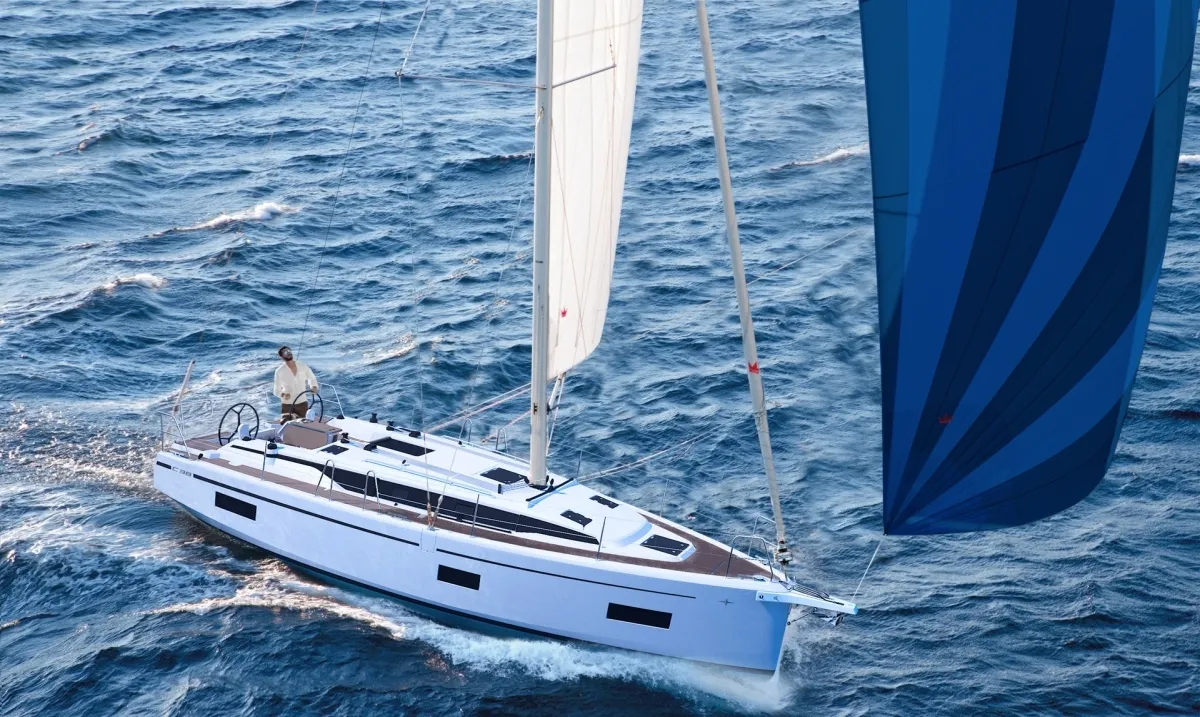 The BAVARIA C38 combines perfect sailing characteristics, easy handling and maximum use of the interior space. Distinctive design features, such as the BAVARIA V-bow and Chines at the stern, guarantee safe and fast sailing characteristics and an incredible amount of space below deck. In the owner's cabin in the bow, the double bed measures a sensational 1.73 x 2 metres. The berths in the stern cabins measure 1.50 x 2 metres, which must also be close to a record for this size of boat.
Bavaria Cruiser 41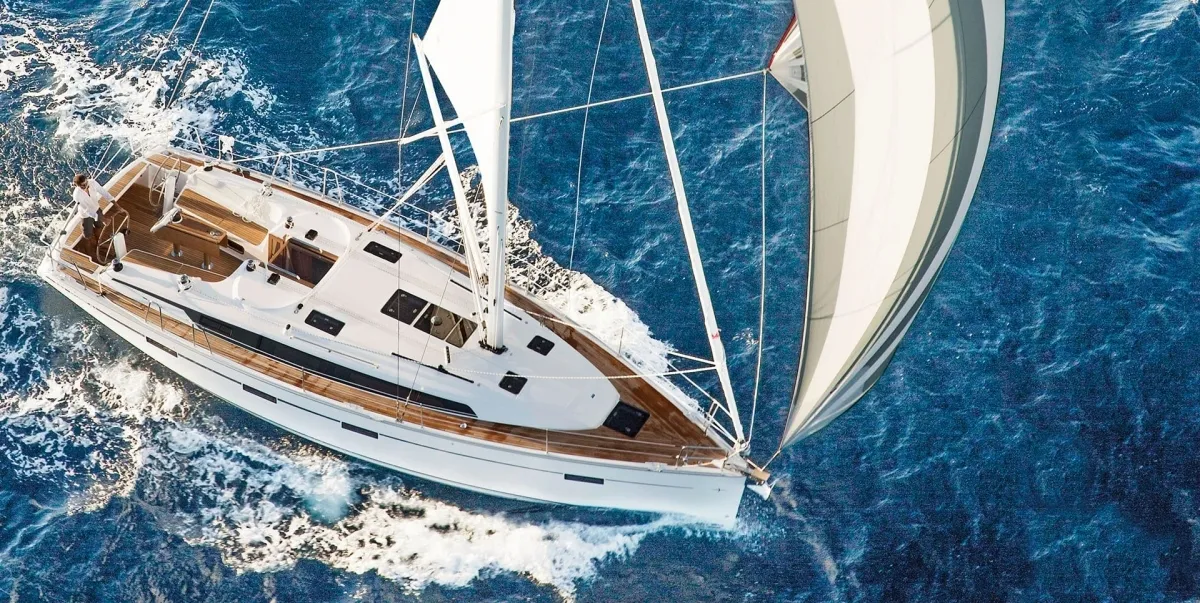 Whether you want to go on a relaxing holiday cruise with your family, take a short break with friends or just spend a few days alone as a couple – welcome to the CRUISER 41, welcome to a whole lot of fun. The CRUISER 41 is available in a 2- or 3-cabin version. Our CRUISER 41S was designed for sailors with sporty ambitions. She is for the owner who would like to compete in regattas and championships – and wants to be out there with the front runners. A taller mast and a slightly deeper keel are two of the characteristics that distinguish the 41S from her CRUISER sister, the 41.
Bavaria C42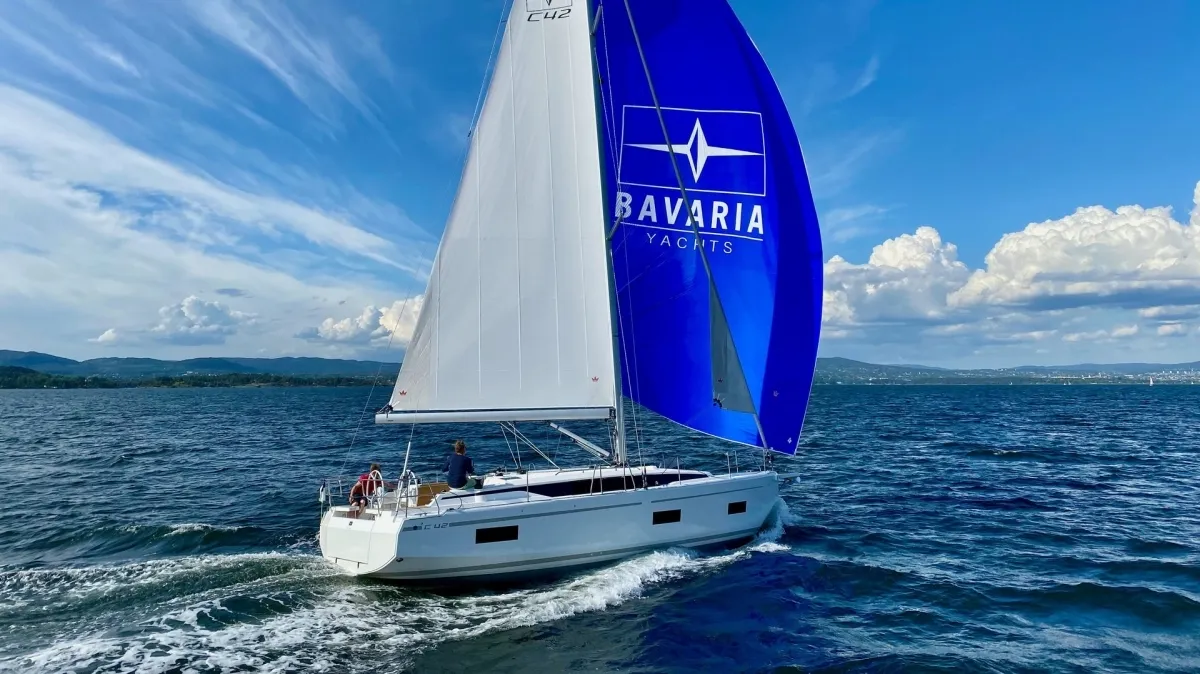 The BAVARIA C42 is the logical progression from the BAVARIA C-line, but has its own distinct character. A modern, innovative hull shape with chines and a V-shaped bow developed by BAVARIA YACHTS guarantee both the best sailing performance and an unusually large amount of space below deck.




The clever details that BAVARIA YACHTS is known for, both above and below deck, has been further refined in the BAVARIA C42, providing this unusual 12.38m long sailing yacht with the best of the newest innovations in yacht building.
Bavaria C45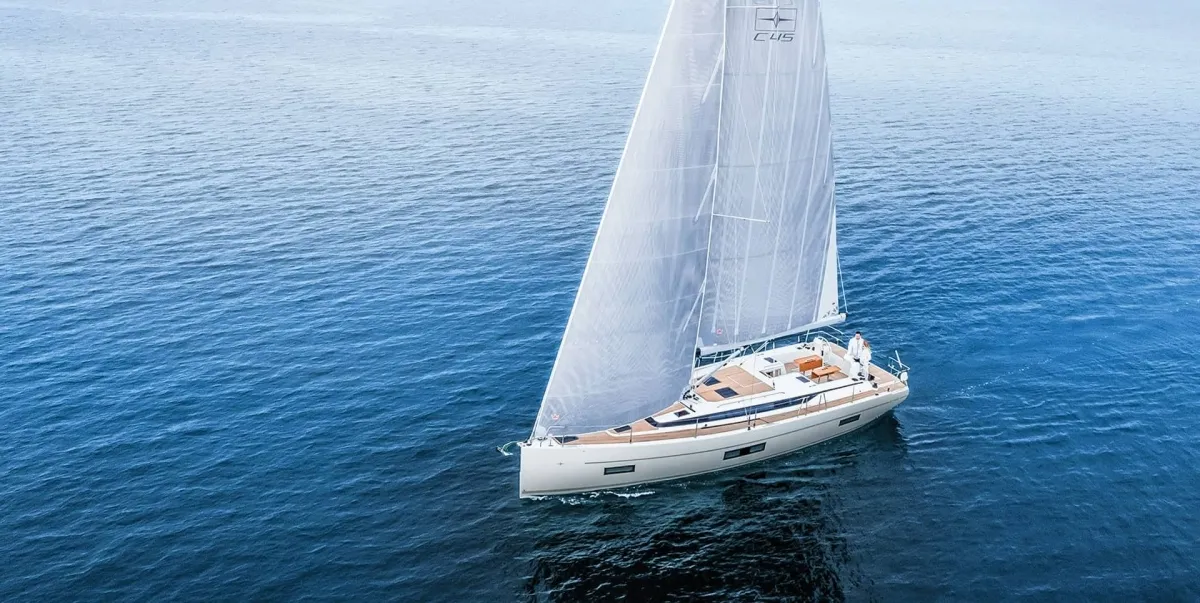 When we designed the BAVARIA C45, we wanted to create a yacht which people would feel completely at home on – with features like the huge bathing platform, big cockpit and bright saloon – and also a yacht of the utmost flexibility. There are two versions available: 'Holiday' and 'Style'.




Furthermore, this is the only yacht in its class available in a five-cabin version as well as three and four cabins, and which has a dinghy garage for a tender. The new BAVARIA C45 is an absolute all-rounder.
Bavaria Cruiser 46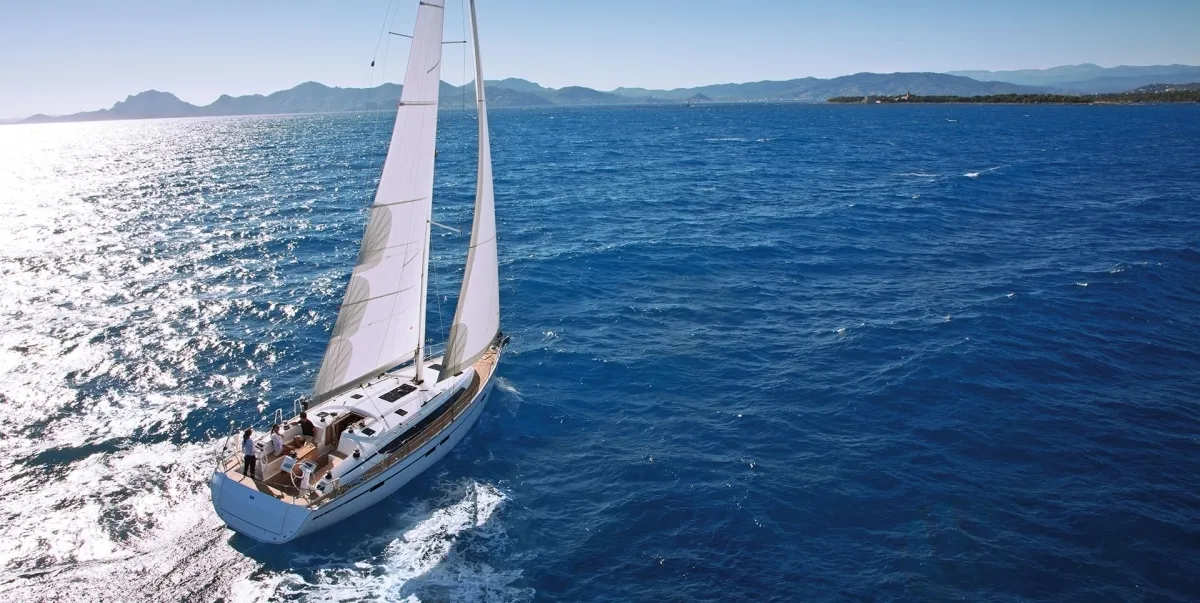 The jury said: "European Yacht of the Year 2015". We say: that comes as no surprise! That is because you would be hard pressed to find another sailing yacht in its class that offers more space, more comfort, more luxury if you want it, and is also this easy to handle. One special feature: if you would like to make 4 cabins out of the 3-cabin version, the huge forward cabin can be transformed into two smaller cabins in just a few steps. Clever and innovative – like everything from BAVARIA.
Bavaria C50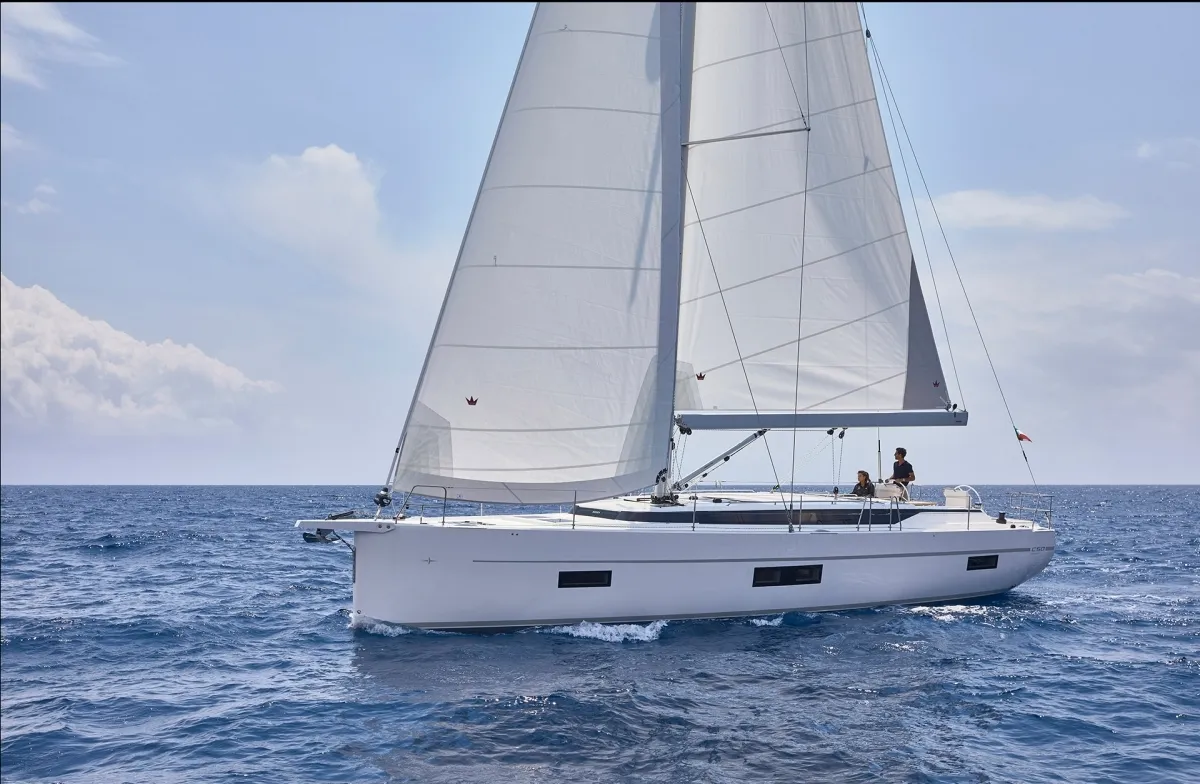 With family or with friends – the BAVARIA C50 is about the pleasure of sailing, but it's about relaxation too. Together you can enjoy a fabulous time on water or on land, and with a lot of people. That's because, as well as a three, four and five‐cabin version there is even a six‐cabin version available. As with the BAVARIA C45, the C50 comes in two different equipment levels: 'Holiday' and 'Style'.
Bavaria Cruiser 51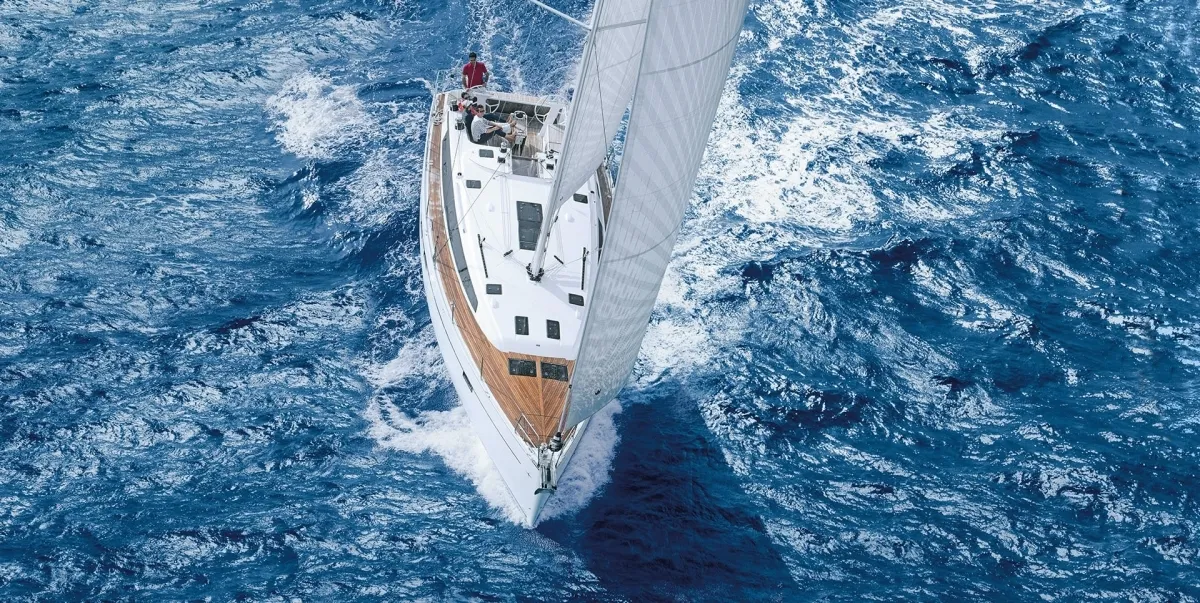 The CRUISER 51 is one of our largest sailing yachts. But you hardly notice this when she is sailing, so unbelievably easy does this boat handle. Designed to accommodate up to ten crew members, the standard version comes with three cabins. However, at the owner's request this could be changed to five cabins – to meet every need.
Bavaria C57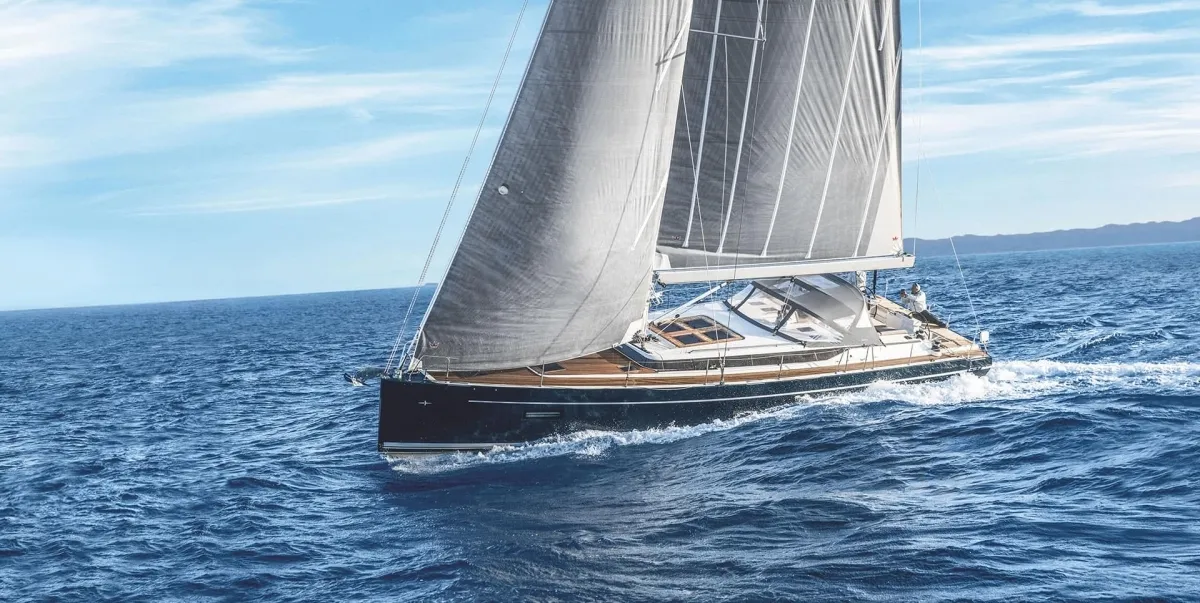 The BAVARIA C57 is a pure expression of class, elegance and the finest craftsmanship. With the design and style of a megayacht, it sets new trends and boasts a long waterline which guarantees high basic speeds.
Jeanneau
Each year, Jeanneau launches a new season of ever more comfortable, high-performance sailboats.




A boat builder for over 60 years, Jeanneau remains at the forefront of marine innovation, offering 11 sailboats, from 10 to 20 metres (33 to 64 feet), to suit every style. Designed by great naval architects, each sailboat launched by the brand benefits from indisputable worldwide renown.
Sun Odyssey 349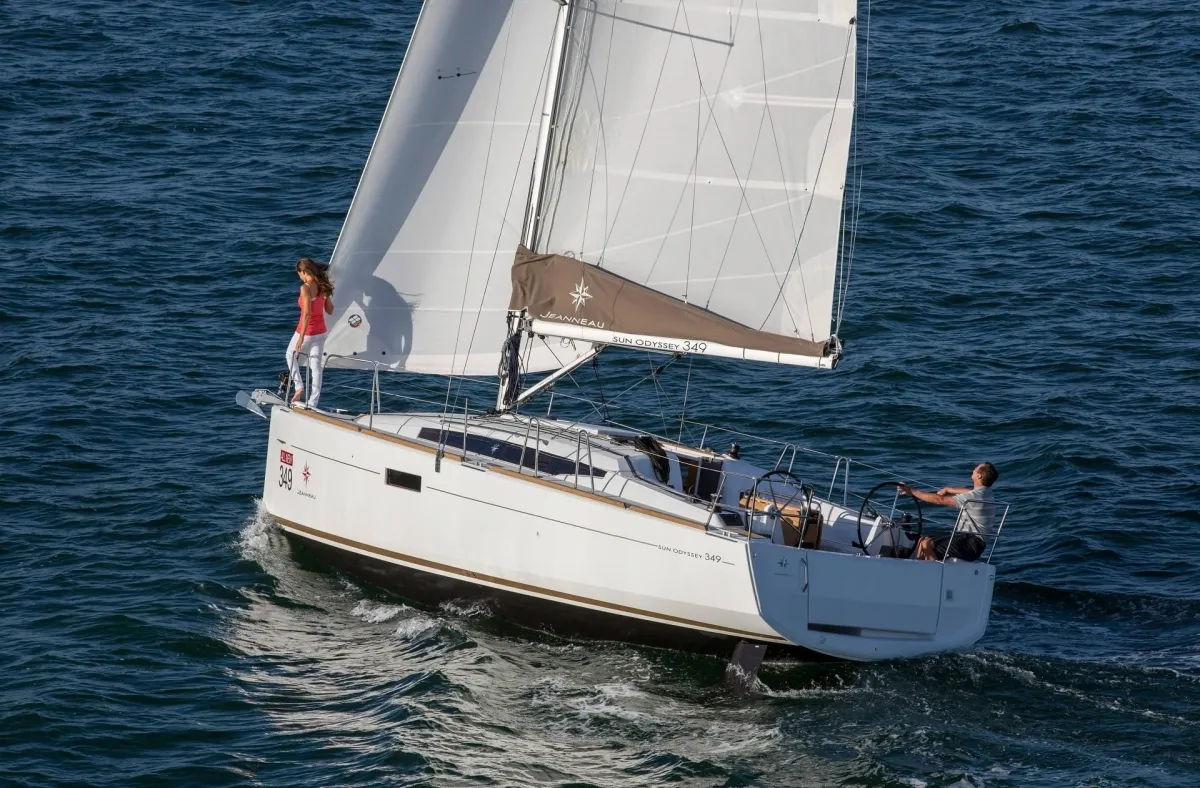 From the very first glance, the Sun Odyssey 349 captivates with her pure lines, generous interior volume and inviting cockpit. Designed by Marc Lombard and true to the values of the Sun Odyssey line, the 349 is the perfect combination of performance, comfort and safety at sea. Whether in the cockpit or at the helm, at anchorage or at sea, you will enjoy taking full advantage of this seaworthy, stable and easy-to-handle sailboat.




Escape from the everyday and taste the pleasures of family cruising. With two or three cabins, a spacious saloon and a very functional galley, the Sun Odyssey proves both well considered and inviting. High quality woodwork accents an incredibly bright, well-lit interior.
Sun Odyssey 389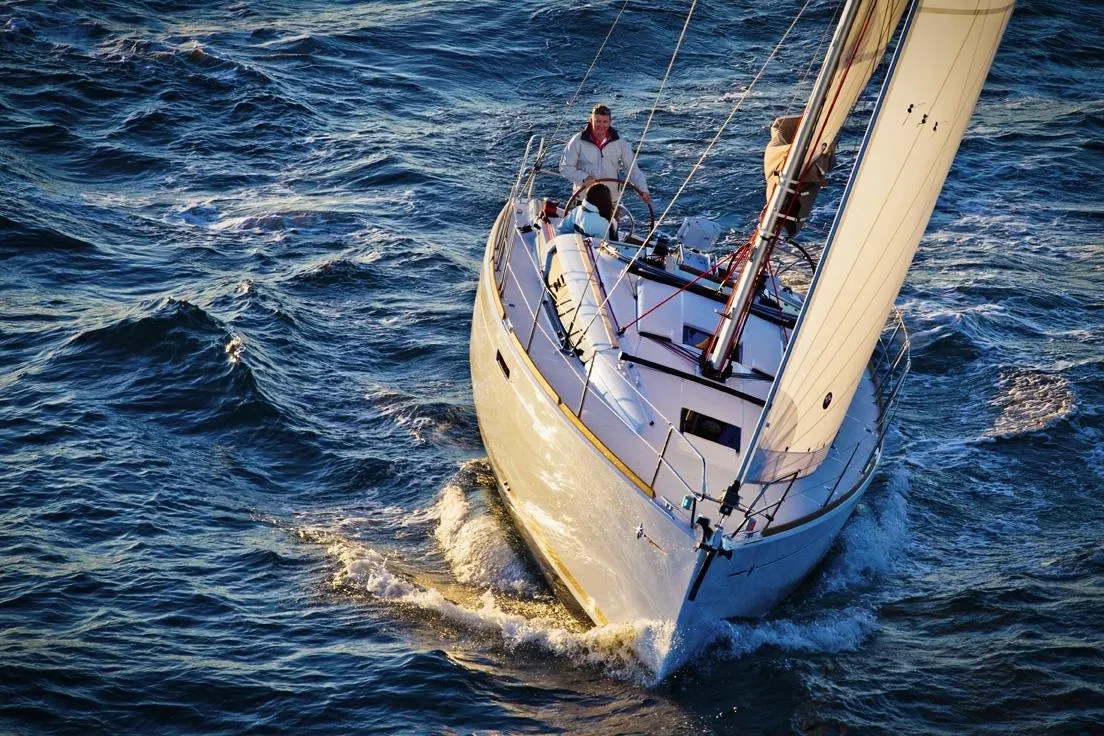 Comfortable, spacious and seaworthy are the watchwords for this Sun Odyssey of 12 metres (39').




Incorporating the latest, most innovative technology of the line, the Sun Odyssey 389 offers speed, stability and good seakeeping.
Sun Odyssey 410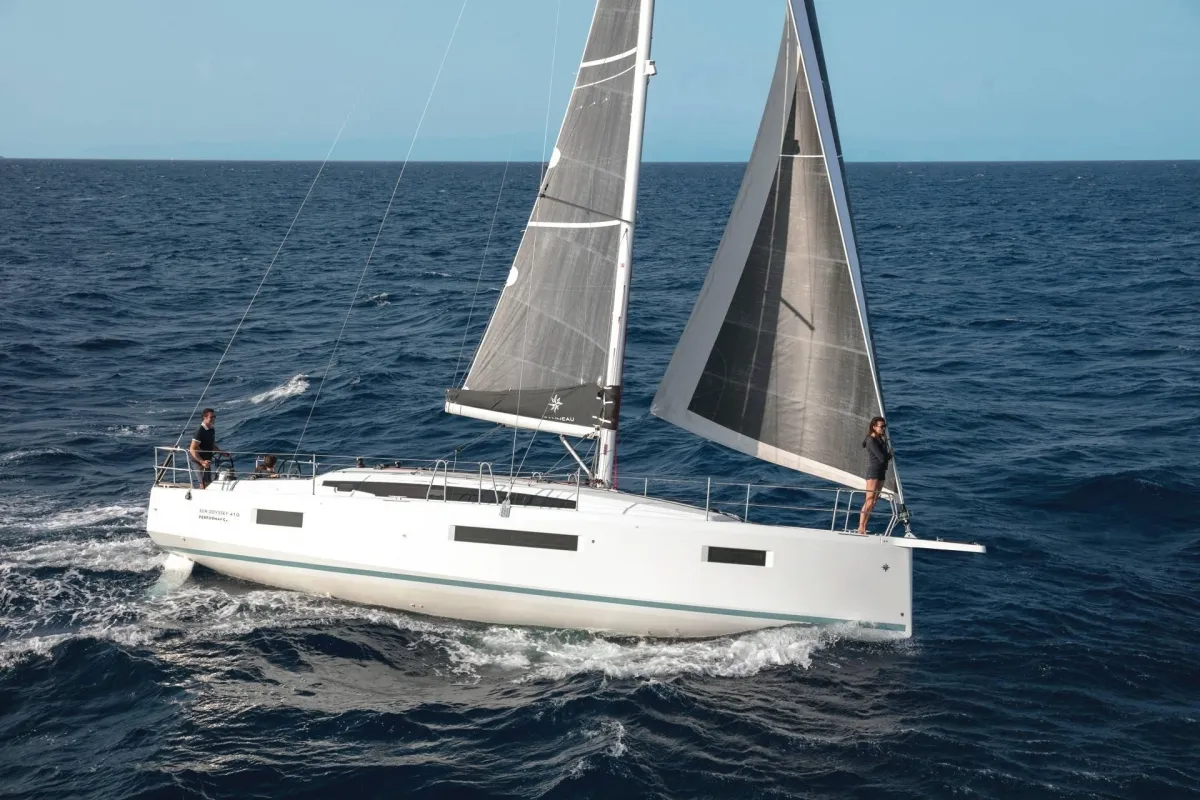 Sailing was never so enjoyable aboard a 41-foot sailboat. With her powerful hull, the Sun Odyssey 410 perfects the art of sailing and comfort on board. The model is particularly secure, featuring sidedecks without obstacles and comfortable coaming.

All is as with her predecessors from the 8th generation, the Sun Odyssey 410 benefits from a lower boom, which facilitates access to the sail and increases the sail area. Centralised winches, which can be controlled directly from the cockpit, also contribute to safety on board.
Sun Fast 3300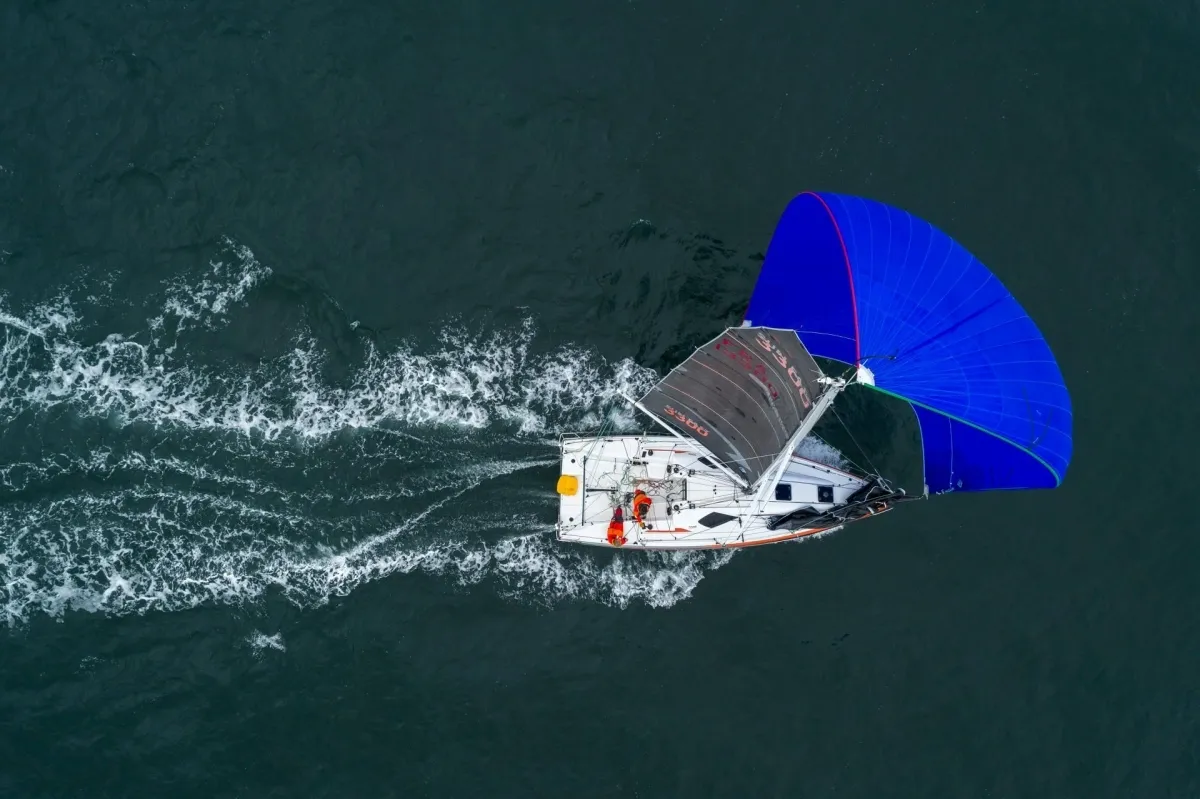 Designed by the naval architectural duo [ANDRIEU│VERDIER] and constructed entirely using an infusion moulding process, the Sun Fast 3300 benefits from exceptional rigidity, with a considerable weight reduction.




Due to its light, powerful hull, twin rudders and straight keel, this Sun Fast can combine speed and stability in any sea conditions. Perfectly adapted to single-handed, double-handed or fully crewed racing, the Sun Fast 3300 prove to be a tough competitor, whether racing inshore or offshore.
Sun Fast 3600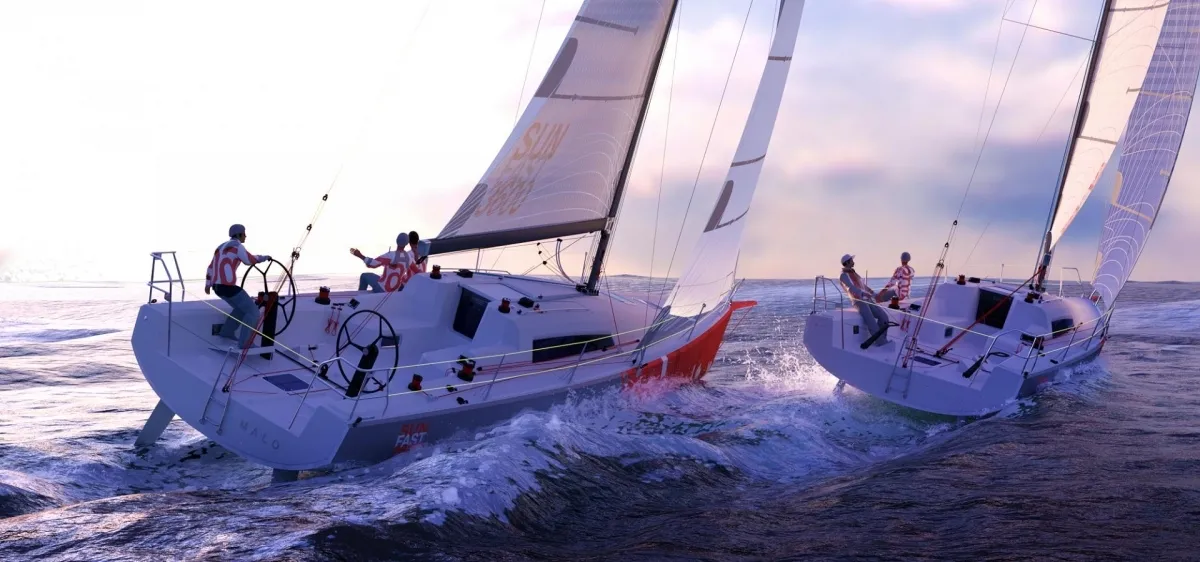 Designed by Daniel Andrieu, the Sun Fast 3600 benefits from the latest advances in vacuum-bagged resin infusion to ensure exceptional strength and rigidity while drastically reducing weight.




The lightweight, powerful hull with its hard chine, twin rudders and lead keel contributes to this Sun Fast's speed, balance and stability on all tacks. Perfectly adapted to solo, doublehanded, and crewed regattas, the Sun Fast 3600 is designed to compete in both inshore and offshore races.




Available with twin, composite tillers or wheel steering and choices in mainsheet management, the deck layout ensures easy handling through well thought-out ergonomics and optimised sailing functions.
Dufour
Constantly looking to the future, Dufour designs each new model to provide pleasure and feel in complete serenity, whatever your cruising project and however you use your yacht. For over 60 years, we have been designing and building innovative, high-performance sailing boats. Marked by an assertive character and an identity recognisable among the crowd, Dufour yachts suit your desires and your boating programme to offer you amazing and comfortable sailing experiences and the pride of owning an elegant and safe yacht from an emblematic brand…
Dufour 310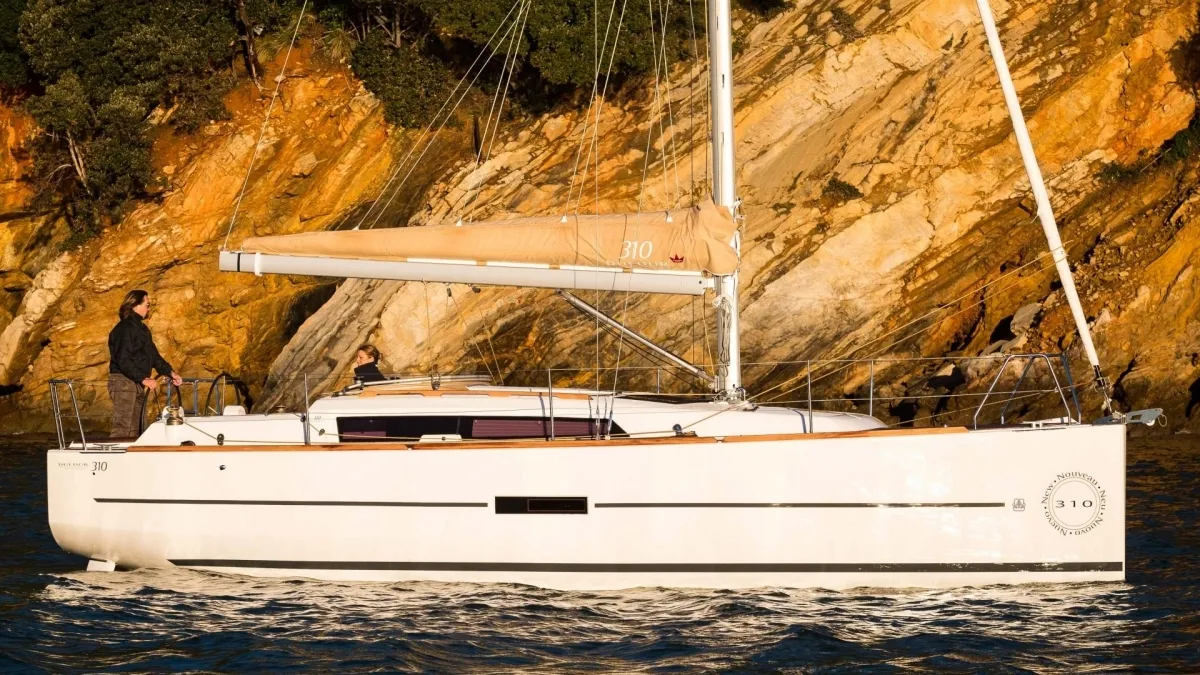 We have developed the Dufour 310 for you. Symbolic of the direction taken by Dufour sailboats over the last 50 years, it merges design, performance, comfort and safety.




You dream of having a sailboat but question your marine expertise. You're an expert and want to sail a fun, high-performance 30- foot sailboat. The Dufour 310 is made for you.




Little brother of the Dufour units, it has all that its elder has.
Dufour 360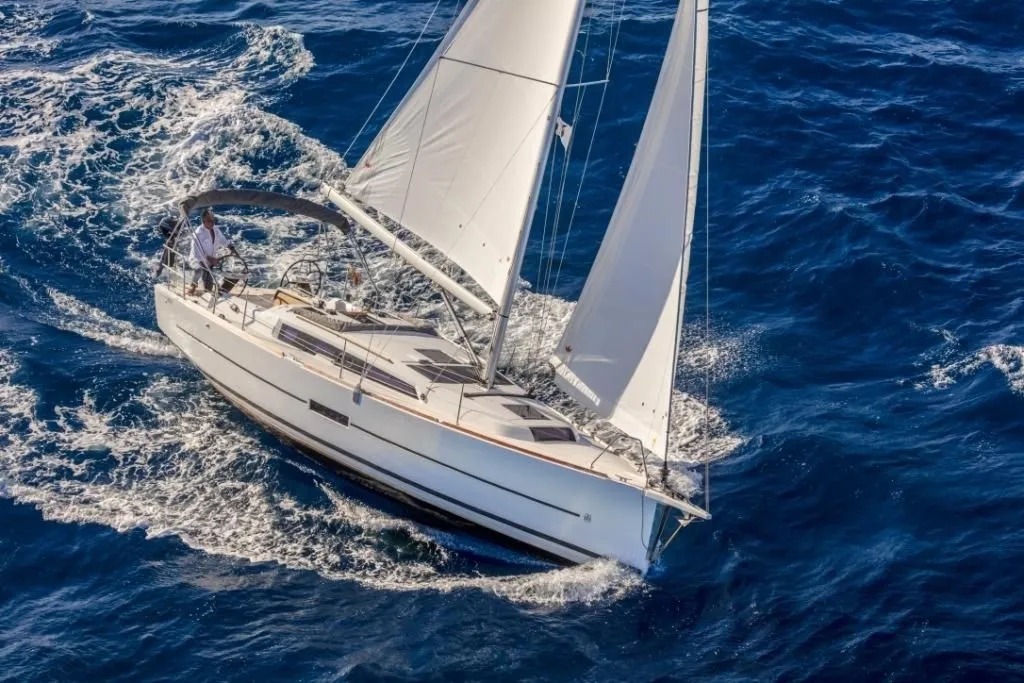 At Dufour, design and practicality are not synonymous with large units. Every sailboat deserves the best so the Dufour 360 boasts all the range's innovations and features. This winning bet sets it apart and makes it unique.




A quick and stable hull whatever the speed, a fully equipped steering station and an immense cockpit secured by the rear seats with a complete galley. And the Dufour 360 has much to offer inside. As well as two and three-cabin options, the lounge's double bench can accommodate up to eight guests at your table.




Whether you're taking in the coastline with family, on a regatta with friends or sailing around the world, the yacht Dufour 360 aspires to offer sensational enjoyment whatever the circumstances.
Dufour 390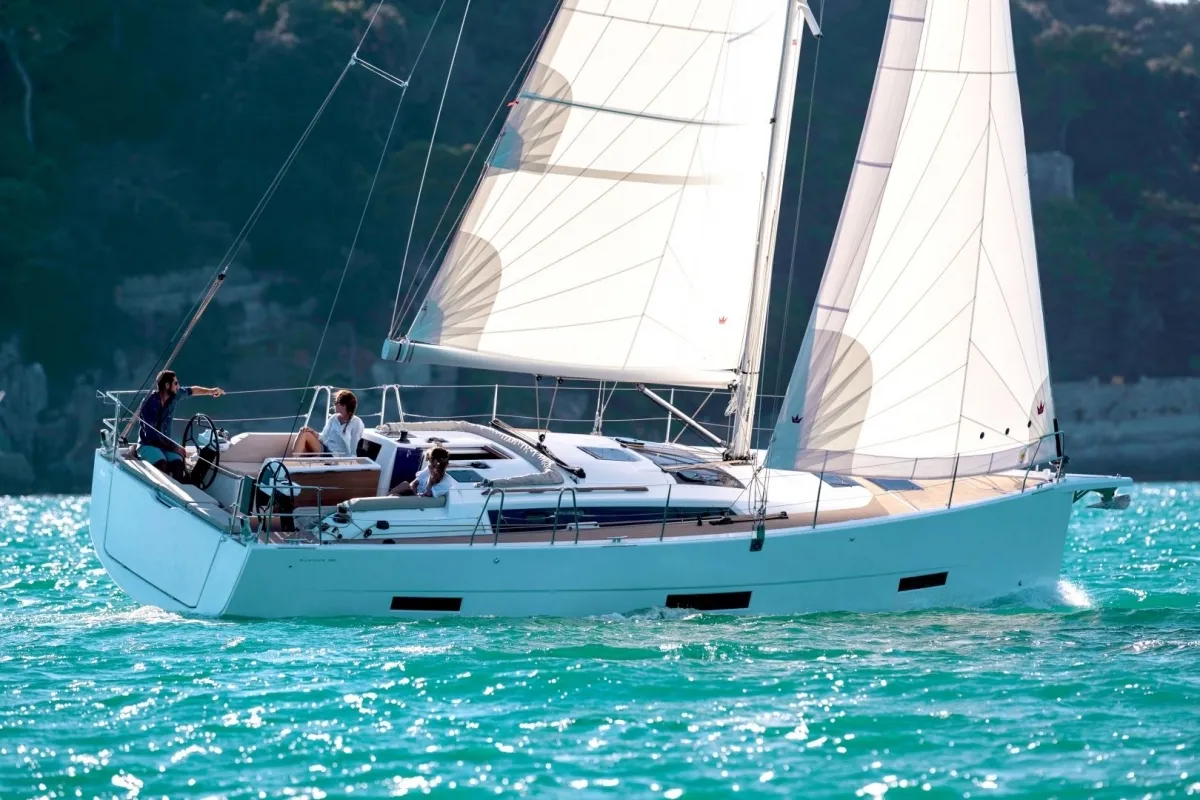 In line with our expertise, we have developed a high-performance, balanced hull for maximum control and incomparable steering finesse. Unrivalled seafaring qualities without compromising on ease of movement or mooring comfort.




The meticulous layout of deck spaces, the immense rear transom, the many sunbathing areas and the famous outdoor galley with griddle and sink will ensure wonderful moments of togetherness on board this tremendous sailboat.




Packed with innovative tricks, technology and optimisation, the Dufour 390 stands out as the most well-rounded sailboat in its category. A generously equipped yacht with incomparable style, finished down to the last detail.
Dufour 412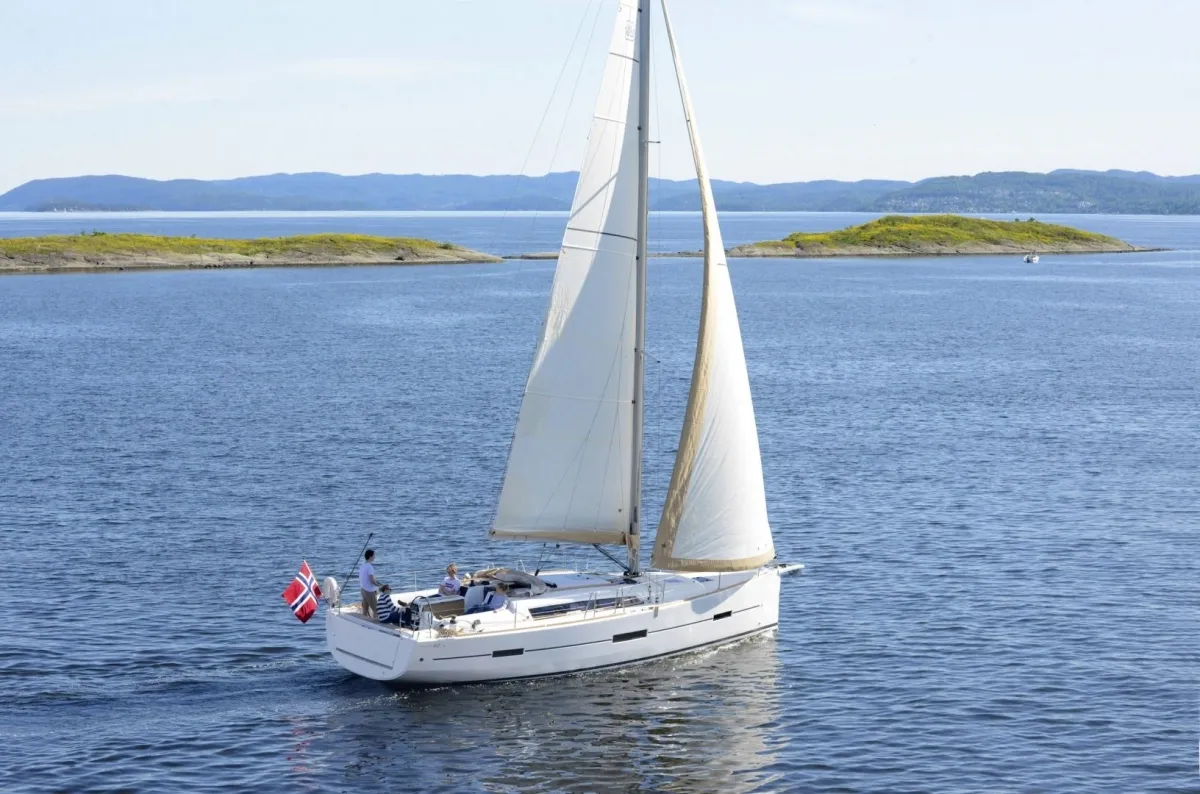 The Dufour 412 is a masterpiece in this regard. Impressive hull volume and a 4.20 metre midship beam make it one of the biggest in its category.




This concept is clear in the cockpit which uses all available space to offer various sunbathing areas complete with a huge integrated rear aft deck.




Enjoy your best cruises with the Dufour 412: the perfect balance between steering pleasure and mooring fun.
Dufour 430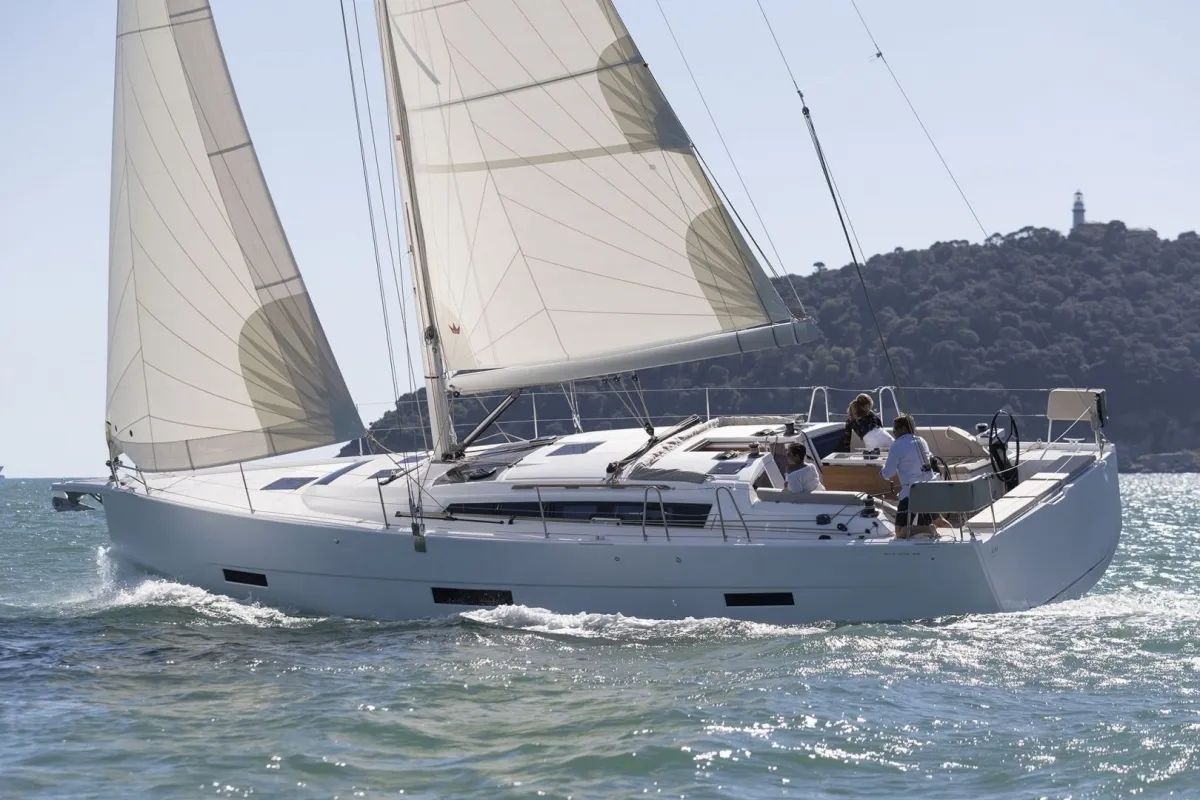 The search for balance is the primary goal of the Dufour 430. An authentic cruiser with exceptional seafaring qualities, it truly embodies the aspiration of Dufour sailing yachts.




Naturally elegant, it stands out with its sleek hull and slightly higher and rounded rear bilge to contrast with its streamlined hull recess.




The deck is perfectly optimised with easy on-board movement and extensive premium equipment.




The Dufour 430 sailboat is designed for those in search of bigger sensations on the water. It guarantees sensational enjoyment during all your sailing experiences.






Dufour 470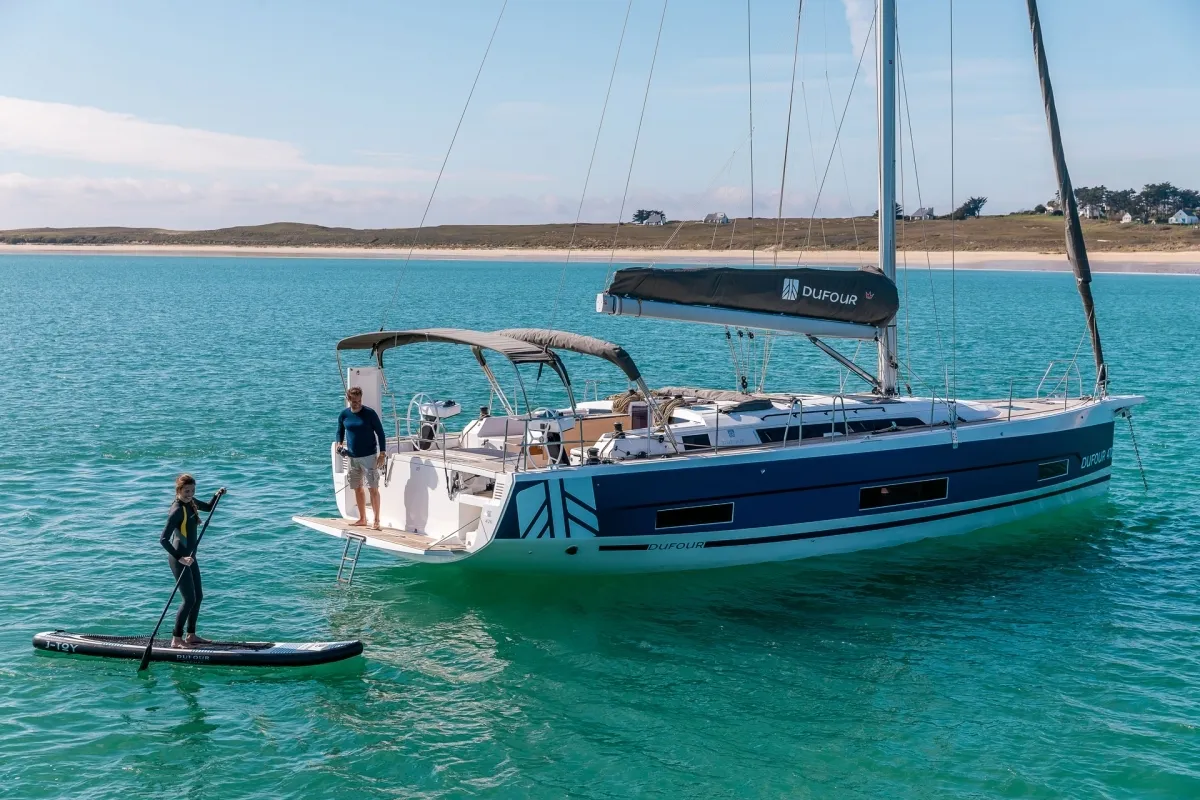 The Dufour 470 combines both Dufour's know-how and the Brand's desire to innovate. This model, in line with its predecessor, enjoys the yard's DNA while offering an edge of modernity.




Its hull design and the fluidity of its deck layout already make it an iconic sailing boat. Its modernity, its simplicity and its elegance already make it a new "classic".

Three models in one. Let your instinct do the talking…
Dufour 530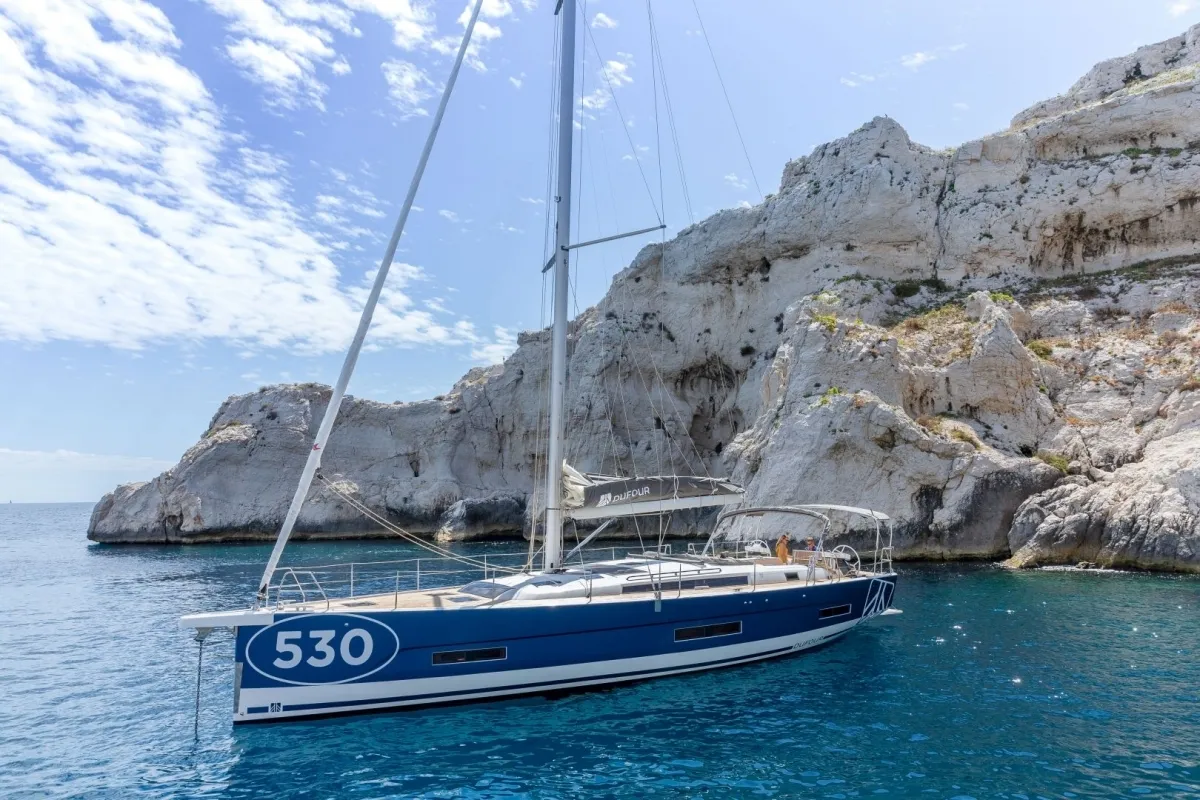 The Dufour 530 is a vibrant reflection of our extensive know- how. Developed on the architectural premise of the Performance range, its authentic racer hull has been designed with exhilaration in mind. Comfort is key when cruising so we have combined the main Grand Large features with an open, secure, fully equipped deck.




And to top it off, breathtaking innovations too. Three completely distinct manoeuvring layouts, a cockpit with all-new features, a revolutionary bimini concept and beautiful aesthetics.




A spacious, elegant sailing yacht finished down to the last detail. The ultimate distinction.
Dufour 56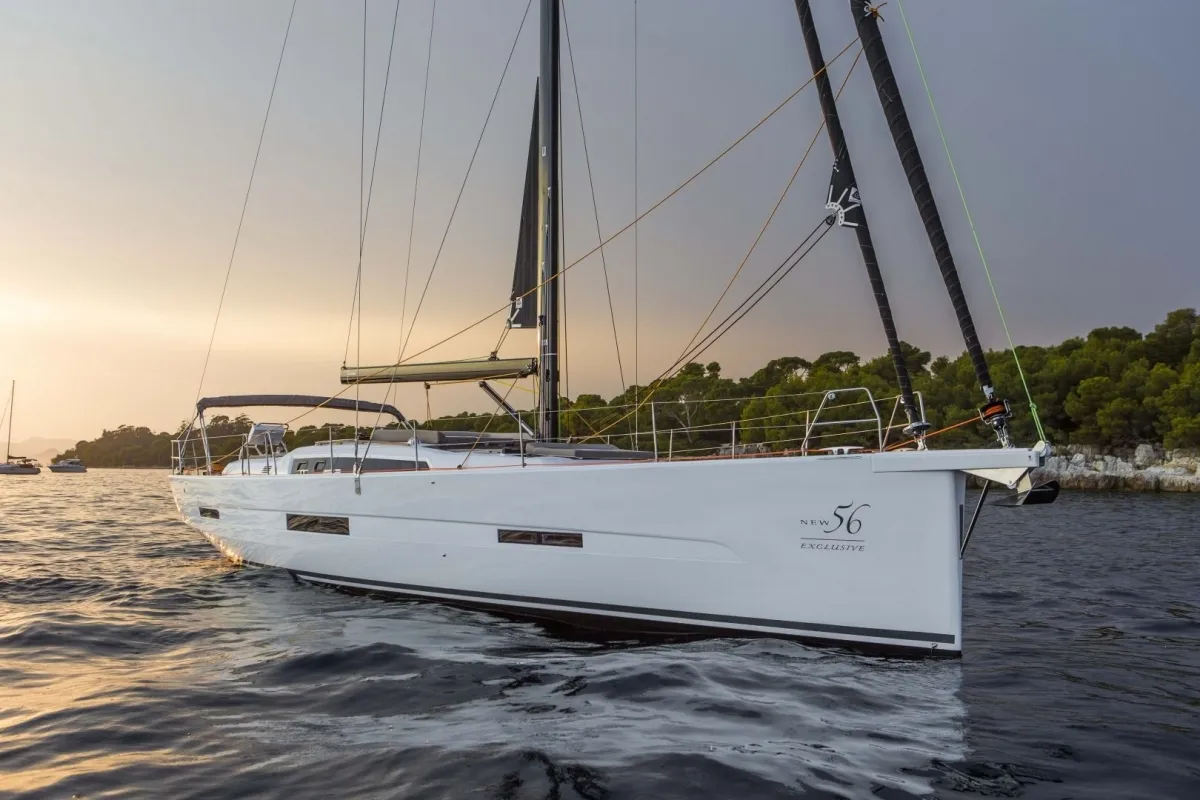 Every day, we strive to design yachts to make your dreams of offshore adventures a reality.




A peerless long-range sailing yacht with stunning aesthetics, the Dufour 56 is designed, first and foremost, for high-sea sailing. Fast, seaworthy and reliable in all circumstances, it embodies the very essence of a powerful, safe and easy-to-manoeuvre sailboat. With its tilling consoles equipped with commands for all winches and electric furlers, sailing on the Dufour 56 is child's play.




Inside, the Dufour 56 sets a new standard for on-board luxury and comfort with a sophisticated design and high-end features.




As many owners report, the Dufour 56 will give you the most thrilling emotions and take you wherever you wish to go.
Dufourr 61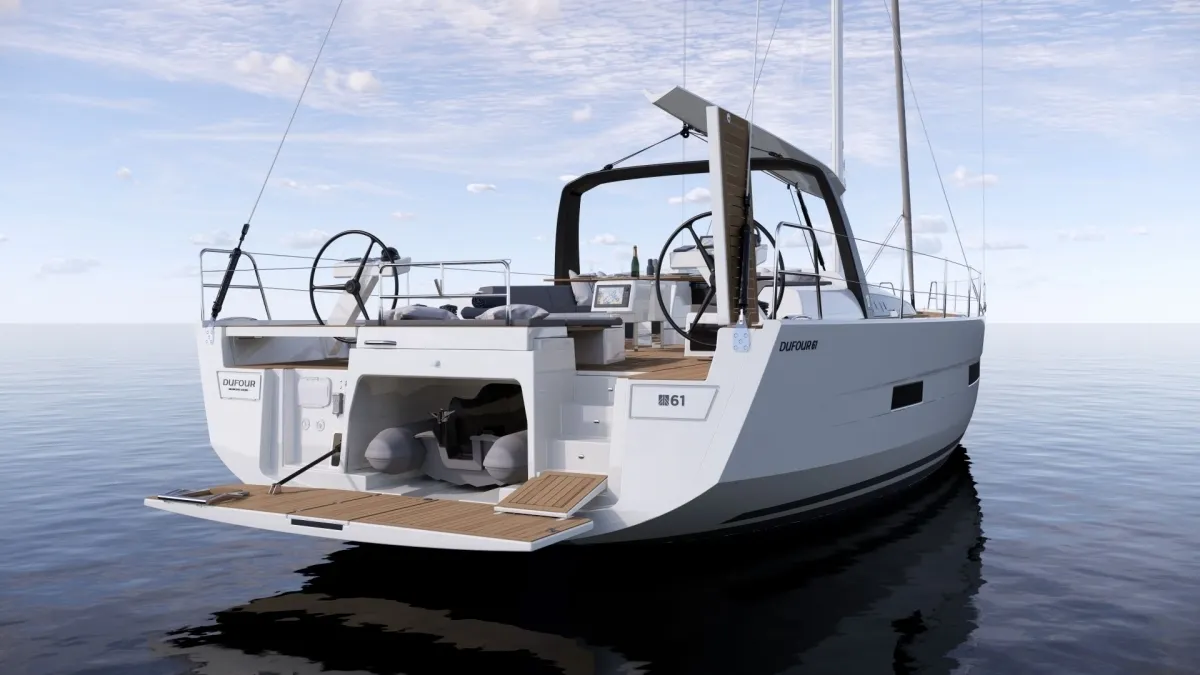 Once more, Dufour combines comfort with performance in the design of the new 61. The result is pure harmony to enhance your incomparable sailing experience.




The Dufour 61 was designed and built in the tradition of the Dufour range. Developed to provide simple instinctive sailing, exciting and efficient, this new model combines luxury and simplicity.
Bali
The BALI catamarans range has a unique and recognizable DNA. The BALI Catamarans are the result of the R&D department of the CATANA shipyard, a legendary brand renowned for its high-performance and top-of-the-range catamarans.




The BALI catamarans are known and appreciated for their rigid front cockpits with lounge and sunbathing areas, the platform connecting the two rear skirts with large bench and trunks, the large tilt-and-turn door and sliding windows as well as a panoramic relaxation area on the roof. BALIs are much more than catamarans, they are witnesses to life experiences and sharing.
Bali 4.1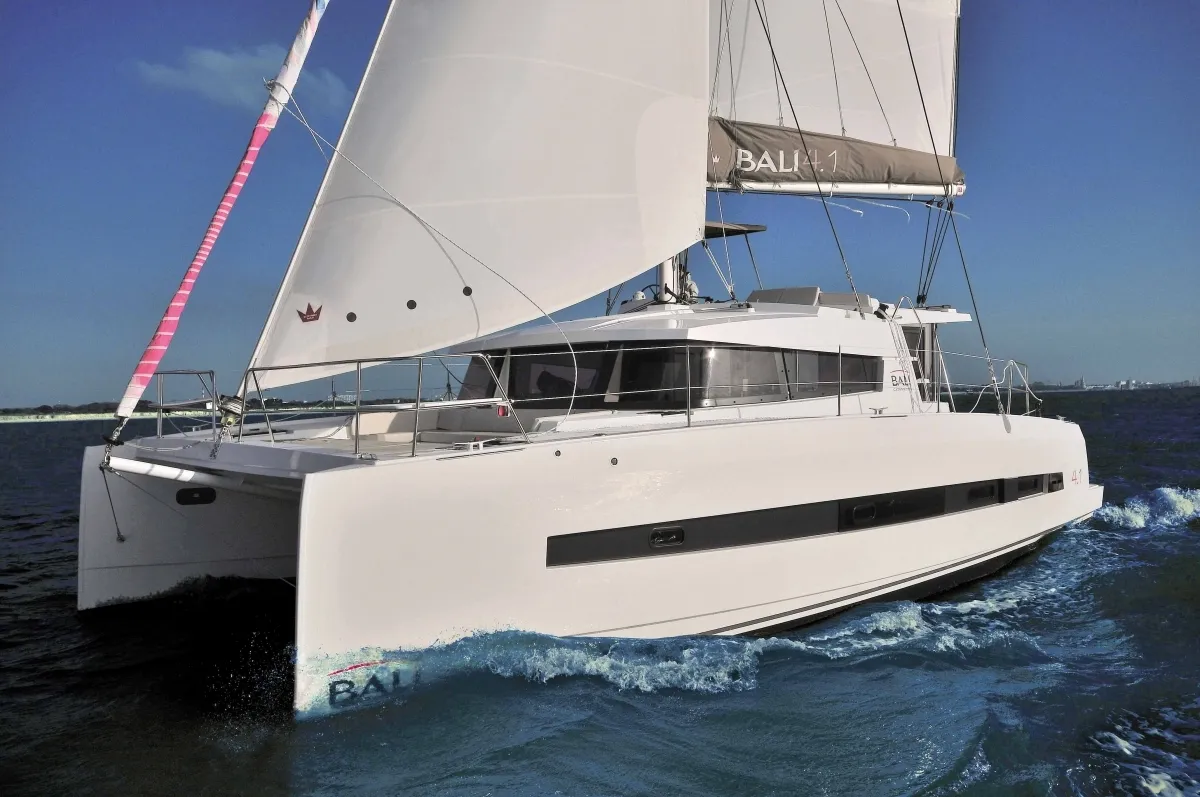 Evolution of the revolutionary BALI 4.0, the BALI 4.1 innovates once again. The BALI 4.1 is the first sailing catamaran, totally bridged from its bows to its back boards, offering a fully open and ergonomic living space. It also offers a large front cockpit with sunbeds, a relaxation area on the breathtaking roof, a platform connecting the two rear skirts with a large bench and a general comfort worthy of a large catamaran.
Bali 4.2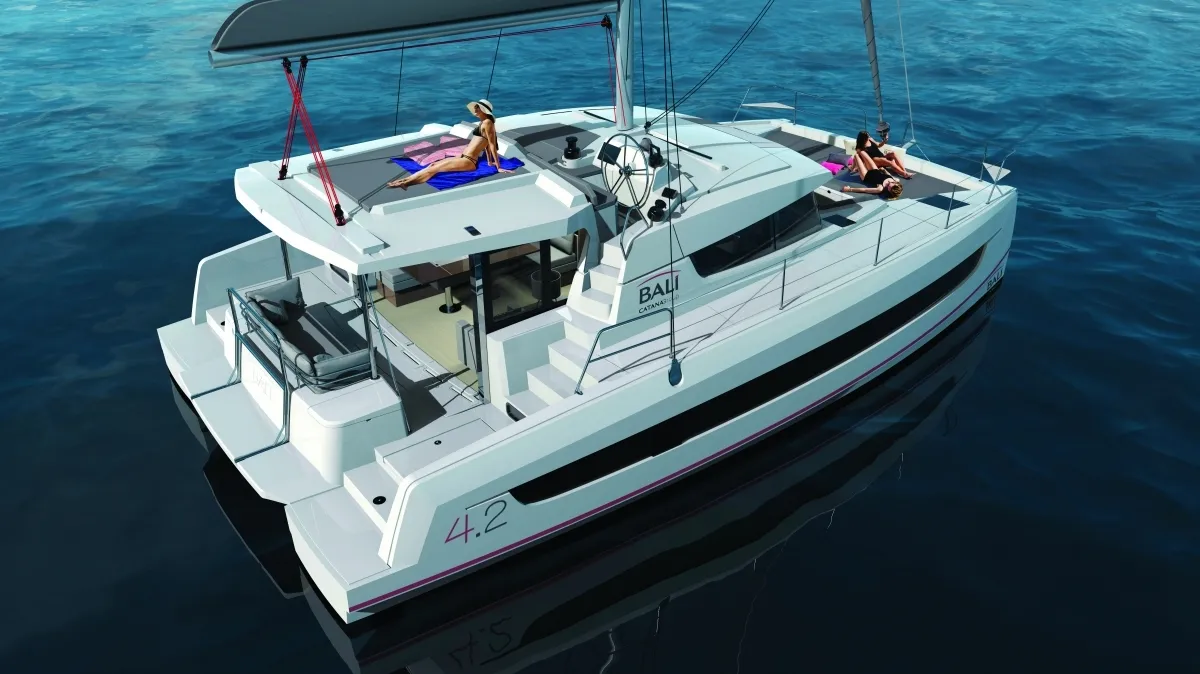 The BALI CATAMARANS brand strives to create living spaces that are as wide and open as possible, so as to offer owners ever more intense use of their boat.

The BALI 4.2, once again breaking away from other boats of the same size on the market, offers a deck area of 79.2 m² (852 sq ft), meaning around 10% more than competitors in the same category.
Bali 4.3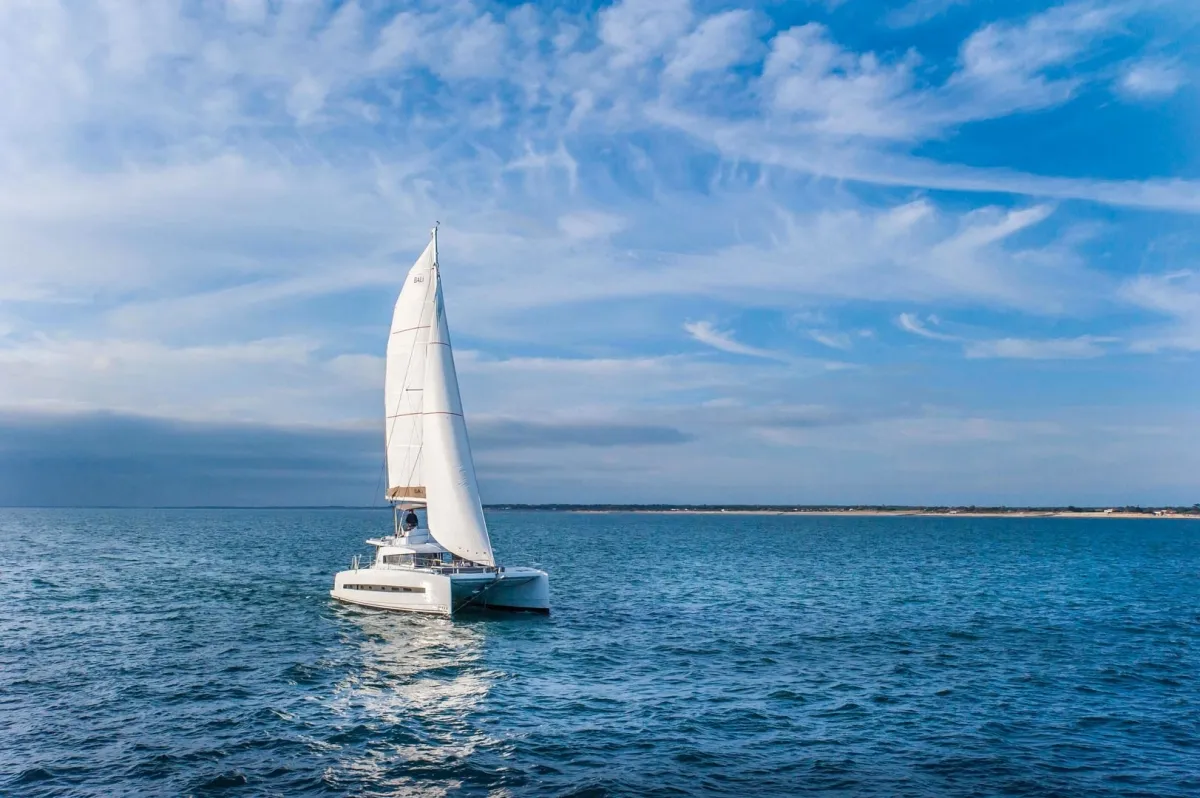 The BALI 4.3 loft voted best cruising catamaran by the famous American magazine "Sail", benefits from all the innovations of the BALI range. The BALI 4.3 is bold and innovative in these living spaces. It has a huge indoor and outdoor living space with clean design, panoramic vision, bay window before lowering totally, real cockpit before and a lounge area on the flybridge. The BALI 4.3 is a unique catamaran for its category.
Bali 4.4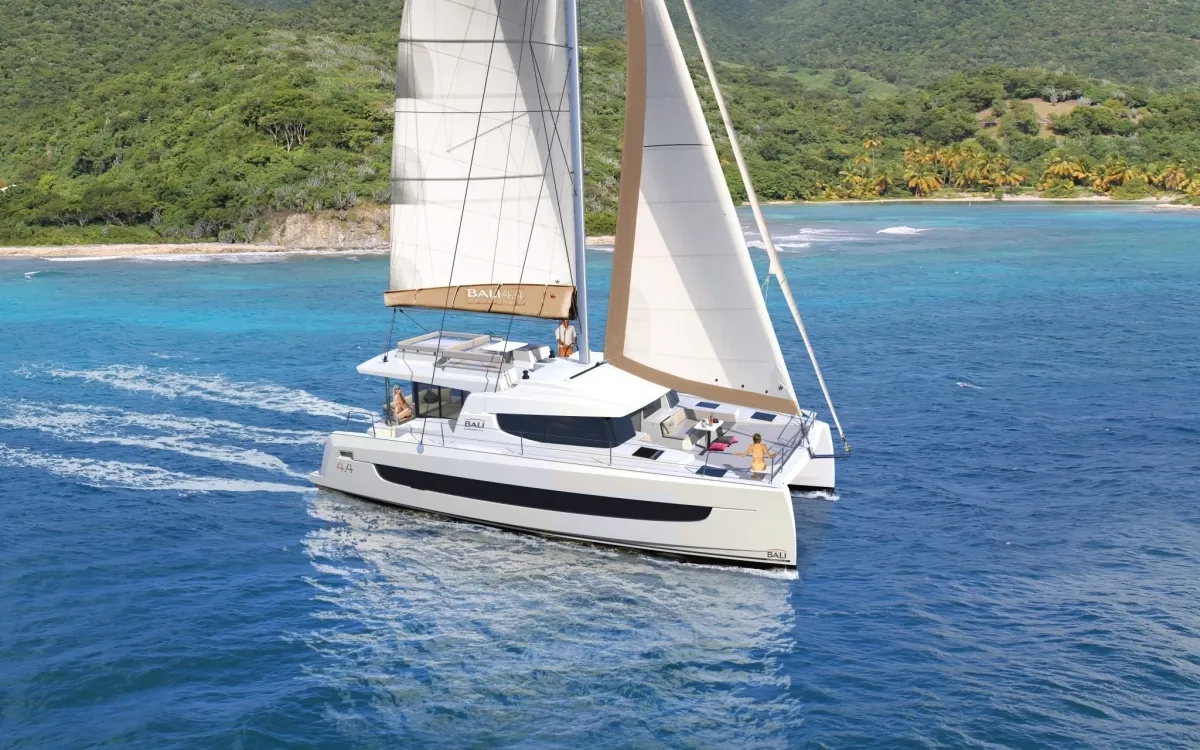 The BALI 4.4 is recognizable at first glance thanks to the new design of her hulls with fine bows and her new very elegant lines signed by Xavier Fäy and Samer Lasta.

The BALI 4.4 benefits from all the innovations signed by CatanaGroup which are the DNA of the BALI:




rigid forward cockpit with lounge area and sunbathing areas, the platform connecting the transoms with large bench seat and lockers, the large "BALI" door, side sliding bays without forgetting the interior access door to the forward cockpit. And also the helm station with a panoramic relaxation area on the coachroof accessible from both sides.




And of course, the safety and performance you would expect from a CATANA design!
Bali 4.5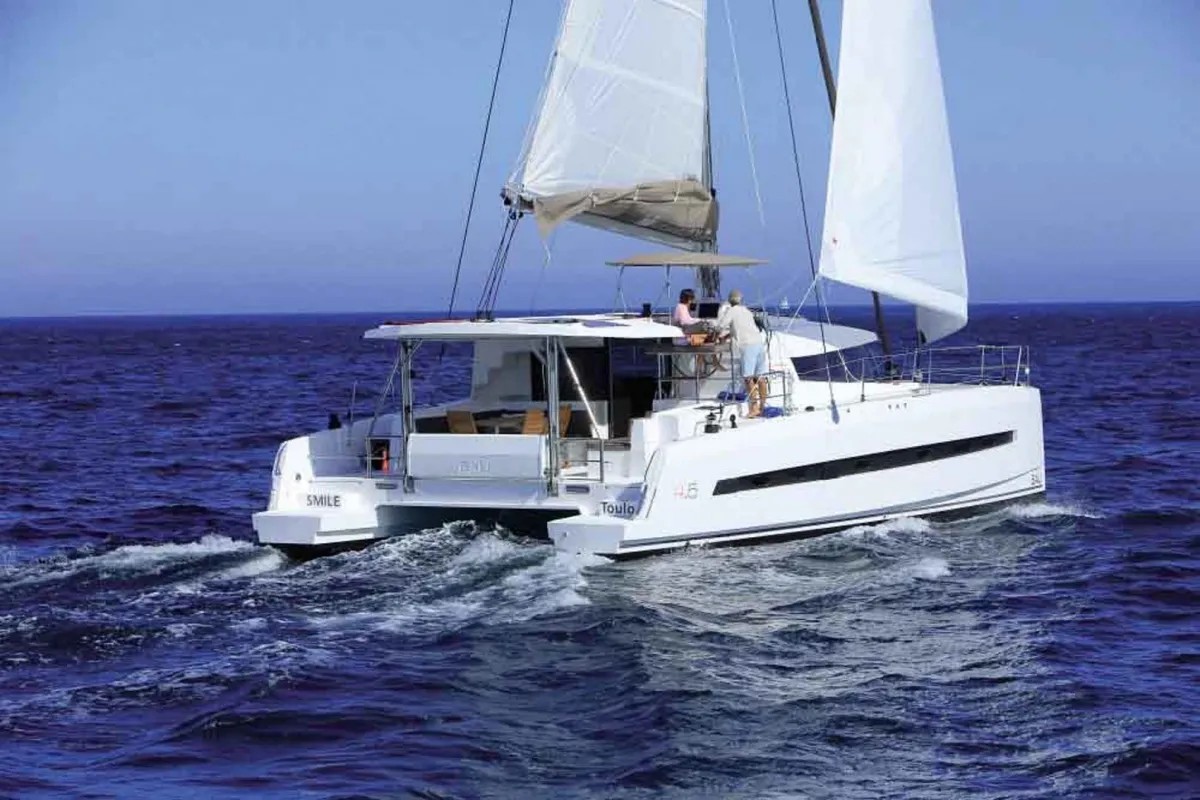 Coming from the R&D department of the CATANA yard, the BALI 4.5 tempts you to the pleasure of sailing in Open Space. Outside the norms, the BALI 4.5 is simply an innovation: panoramic views, exceptional natural ventilation, a vast forward cockpit with removable tables and sunbathing area, standard or flybridge helm stations, sleek design and décor, huge interior and exterior living spaces, a level of self-sufficiency unique in its class for comfort at sea and unrivalled sea-keeping qualities! Not to mention the performance and safety you would expect from Catana.
Bali 4.8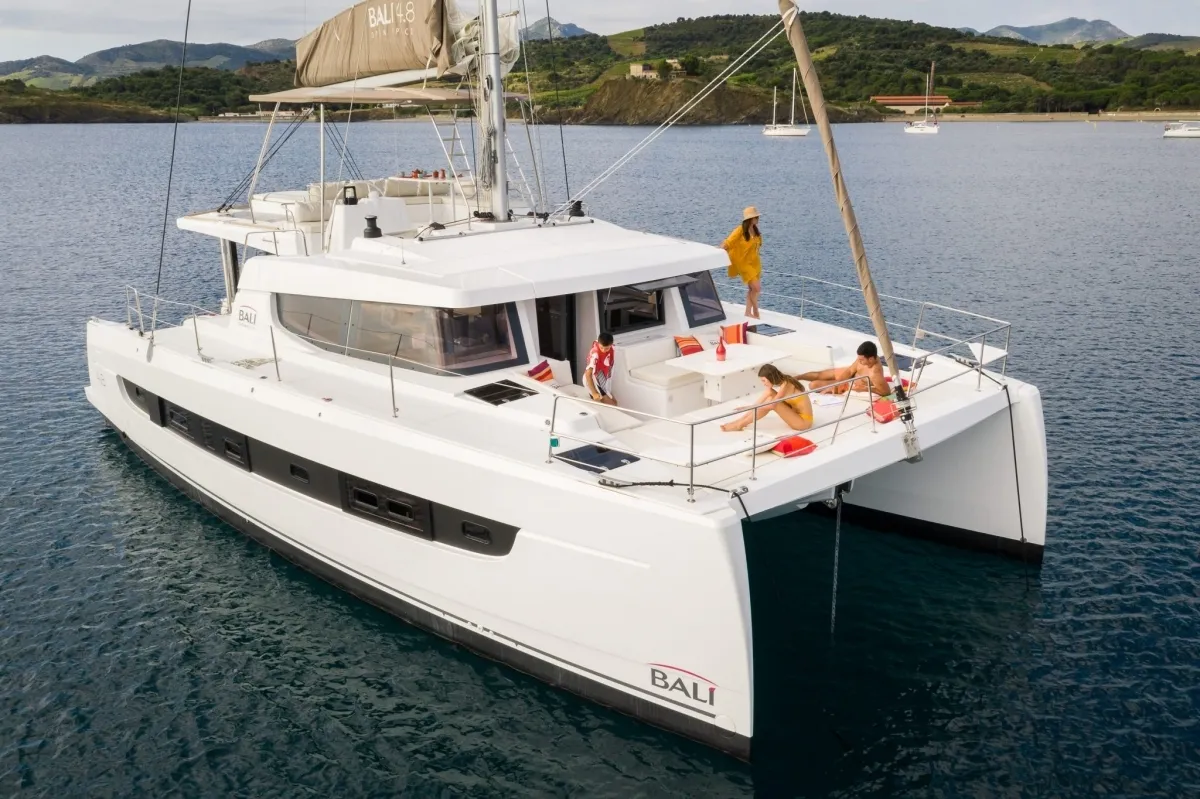 The BALI 4.8 Open Space brings together the best of the original characteristics that make up the DNA of BALI catamarans.




In addition to the recognized innovations such as the rigid forward cockpit with lounge area and sunbathing area; the new platform linking the two sugarscoops with large bench seat and lockers; the large tilt and-turn door and sliding windows; and a panoramic relaxation area on the coachroof, the BALI 4.8 offers, as does the 5.4, new access to the forward cockpit by an interior door and cabins by panels opening onto the aft cockpit, and a 6 cabin / 6 bathroom version unheard of on a 48 footer.
Bali 5.4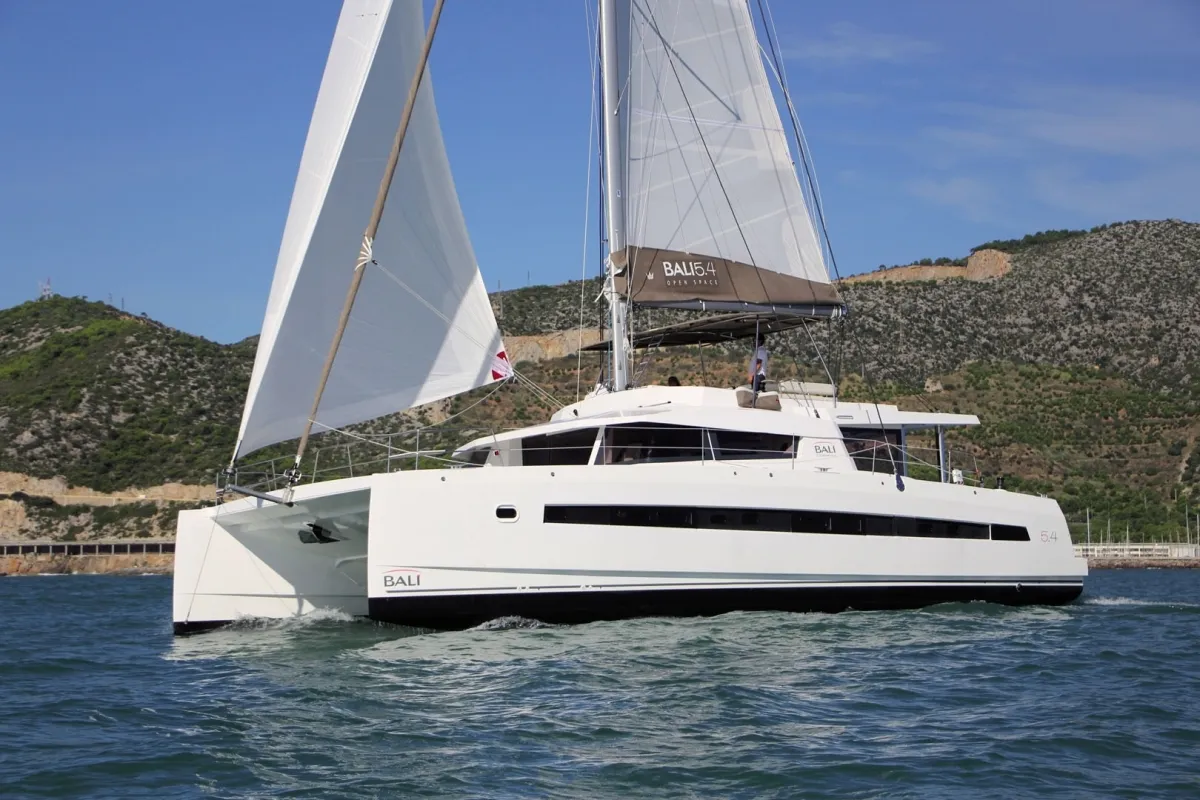 The BALI 5.4 Open Space is characterized by completely open spaces and very ergonomic living spaces. In addition to the recognized innovations such as the rigid front cockpit with lounge area and sunbathing, the new platform linking the two rear skirts with large bench and chests, the large tilt-and-turn door and sliding windows, a panoramic relaxation area on the roof, the BALI 5.4 offers new access to the front cockpit through an interior door and cabins through panels opening onto the rear cockpit.
Beneteau
Today, BENETEAU offers a wide range of sailing yachts, ranging from small boats, like the First 14, to big boats, such as the Oceanis Yacht 62, a large monohull as well suited to coastal cruising as she is to ocean navigation. The same is true of the motorboats, with lines of outboard and inboard motorboats for leisure boating, as well as big yachts ideal for cruising.




This versatility contributed to BENETEAU's international reputation as a brand, both in the water and at the major boat shows in Europe, the United States and Asia-Pacific. It also helped BENETEAU become a historical player in offshore racing, supplying three generations of one-design boats for the Solitaire Le Figaro single-handed race.

BENETEAU also won renown with the First sailing yachts in well-known international races such as the Fastnet, the Sydney Hobart and the Middle Sea Race.
Oceanis 30.1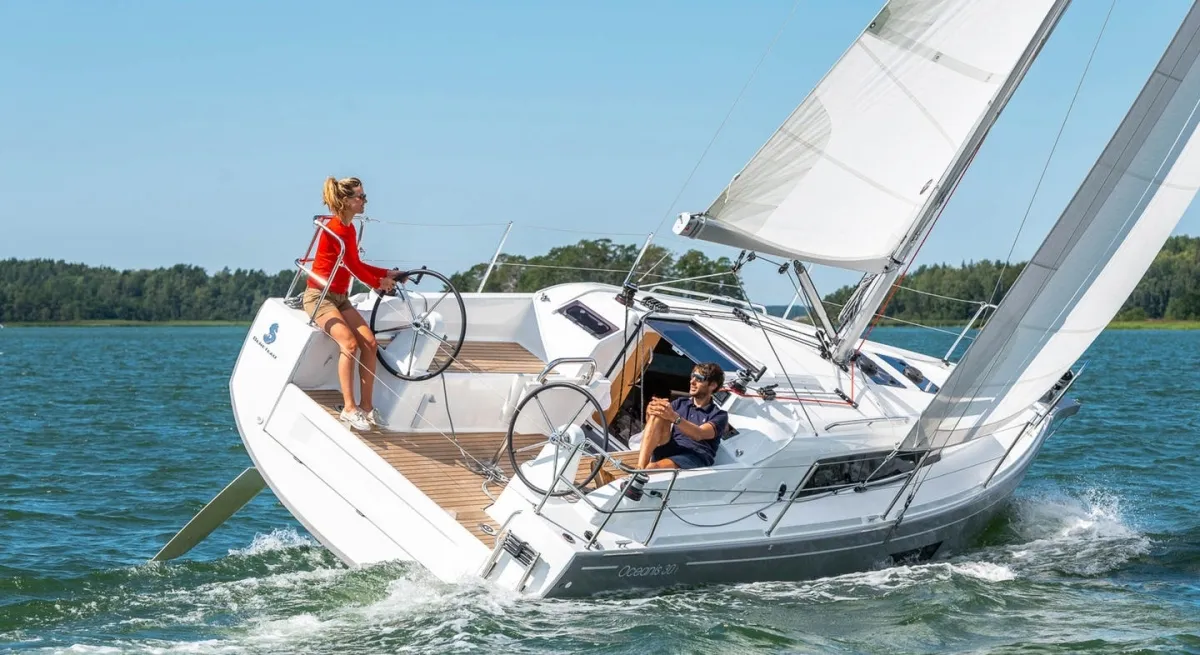 The Oceanis 30.1 is easy to sail but lively to helm and promises new experiences and thrills. This robust little smart cruiser is small enough to trail, opening up endless possibilities for sailing on lakes and rivers, as well as coastal sailing and high sea adventures.
Oceanis 35.1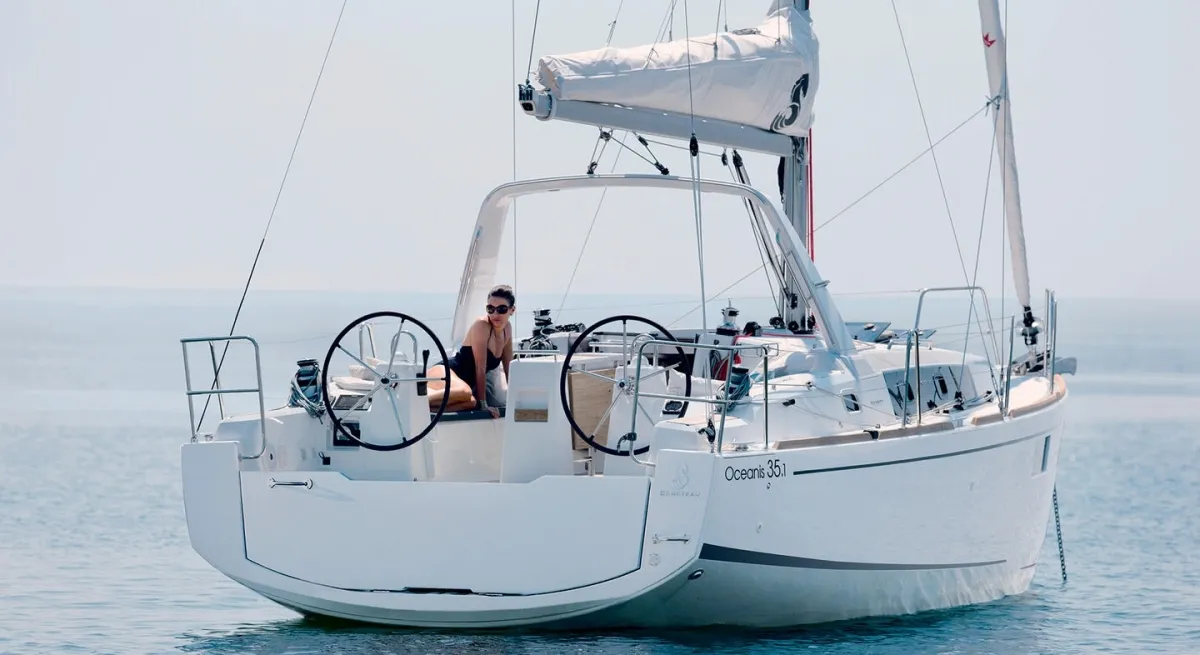 Loyal to spirit of this earlier generation and in the tradition of the 41.1, the Oceanis 35.1 combine performance and comfort at sea. The Oceanis 35.1 interiors have been rethought and their exteriors redesigned, delivering significant developments and offering a choice of four versions in all.
Oceanis 38.1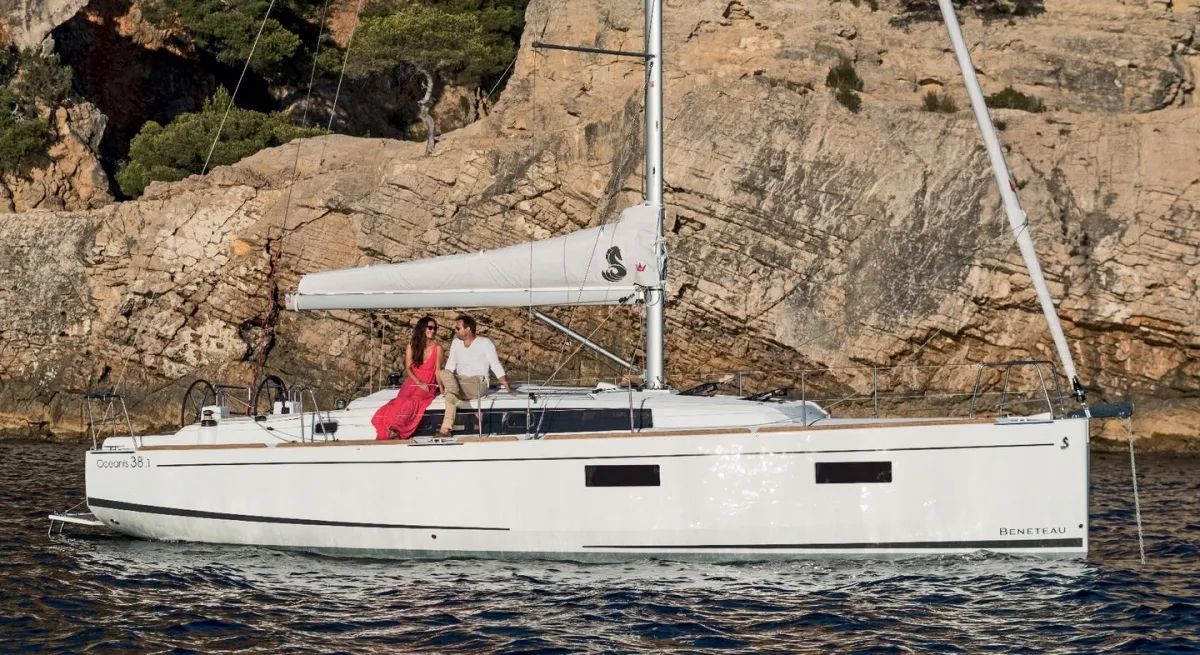 In the tradition of the latest 41.1, the Oceanis 38.1 cleverly combine practical features, performance, and elegance on boat sizes where function generally outweighs personalisation: the Oceanis range continues to stand by its desire to offer a wide choice to demanding customers.
Oceanis 40.1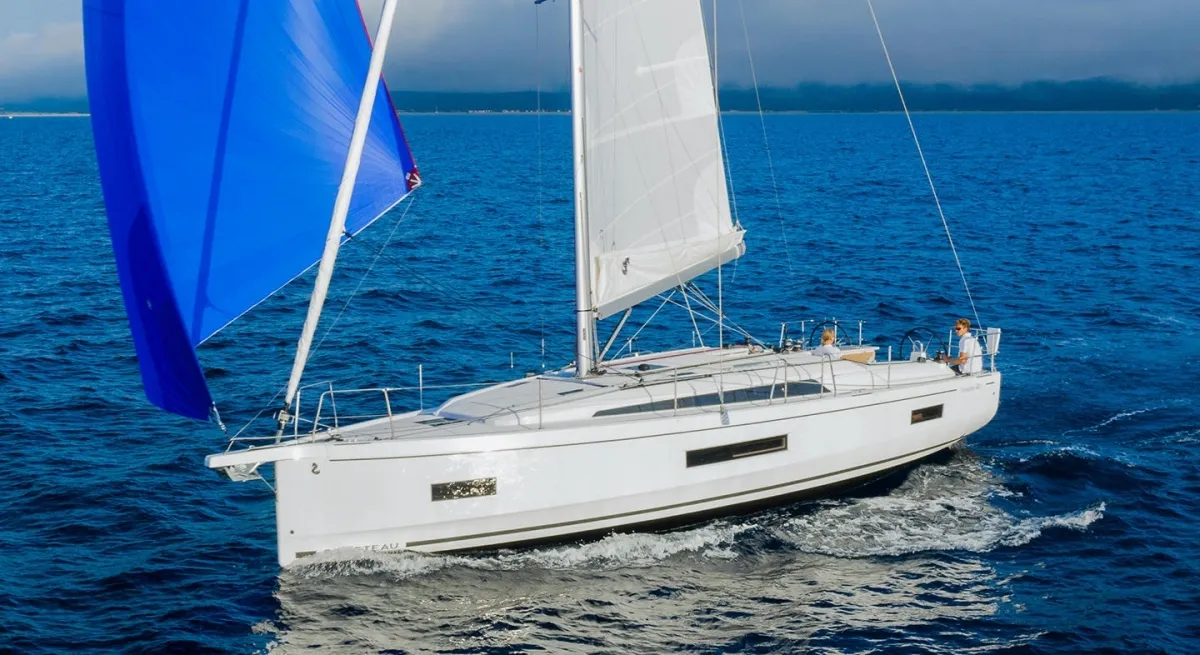 Following in the wake of her elder sister the Oceanis 51.1, this 40-foot cruiser, with a new hull design by Marc Lombard, offers unrivalled deck volume and interior space, an there are no concessions to performance. The 12-metre long Oceanis 40.1 is available in different layouts, draughts and rigs, adapting to the most demanding sailor's cruising requirements and satisfying their need for comfort and pleasure under sail.
Oceanis 46.1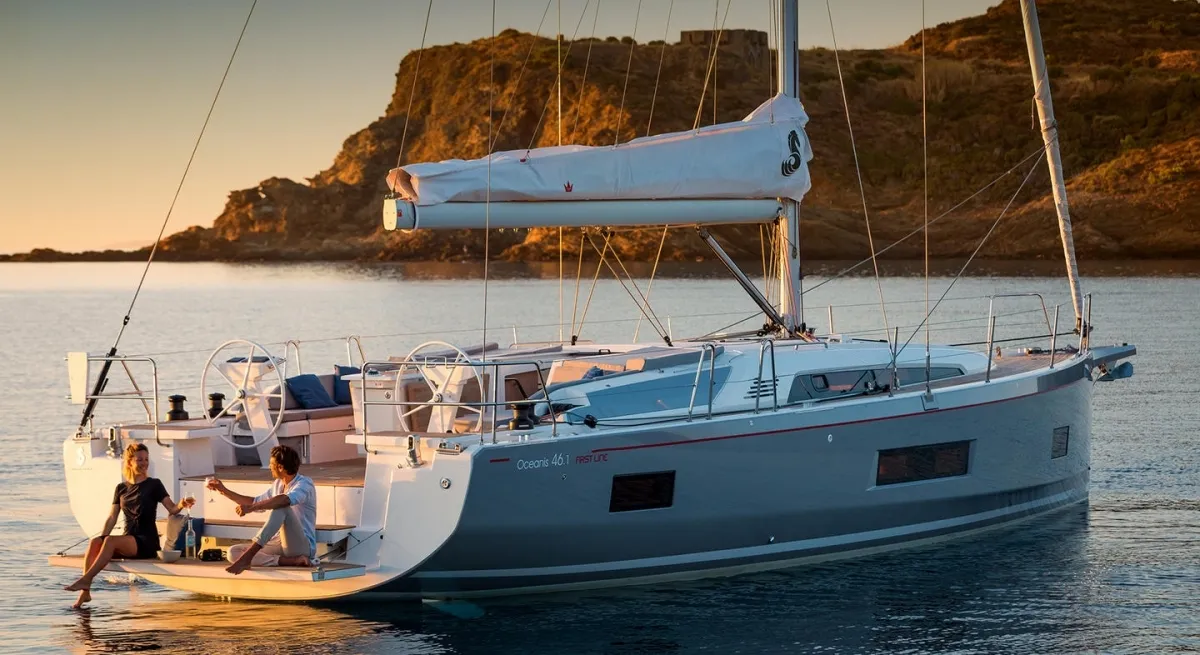 The Oceanis 46 boasts all the features of a large cruising yacht, with a rare balance between elegance, usable space and performance. Her stepped hull opens up an incredible amount of space inside and yet her seakeeping performance is still impressive. A large number of clever customizable fittings make her easy to sail and pleasantly comfortable.
Oceanis 51.1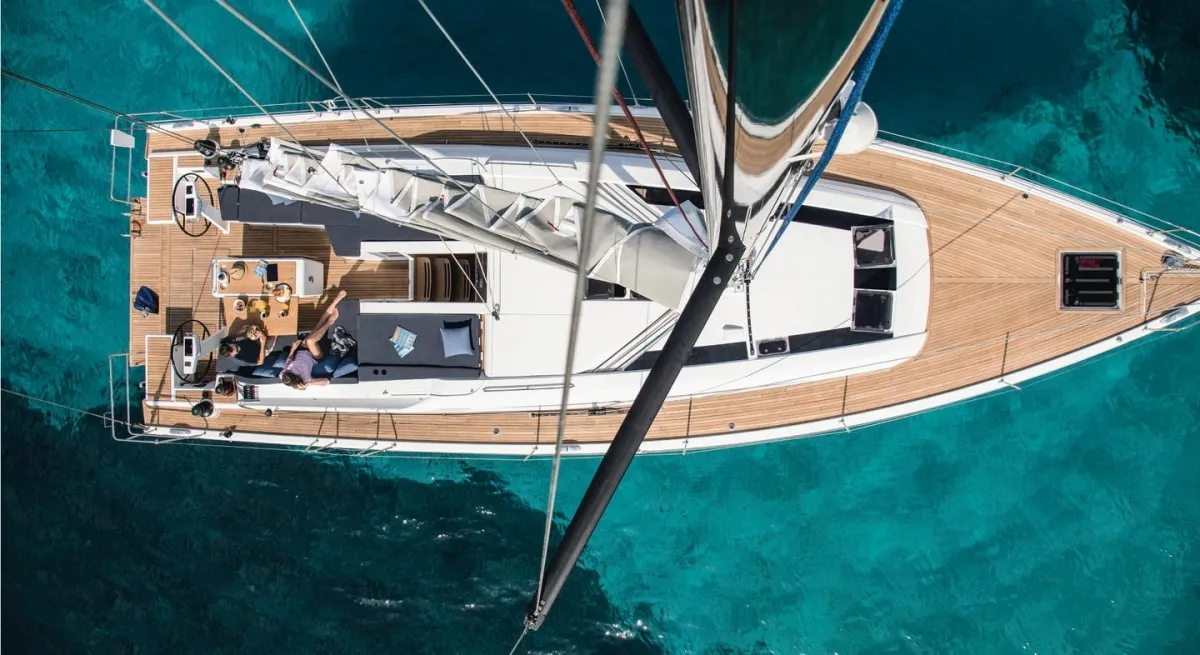 With taut lines, a new stepped hull and a stylish deck plan, the Oceanis 51.1 is the first of a new generation. Easy to handle, comfortable and smart, the number of customizations available has been increased to provide more than 700 combinations.